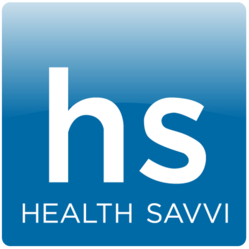 We have taken a fundamentally different approach from our competition to develop a comprehensive service that addresses a wide variety of consumer health use cases
San Jose, CA (PRWEB) February 08, 2013
Starting today, the HealthSavvi service will be available as downloadable apps from the Apple App Store and Google Play. HealthSavvi is a cloud storage & private sharing service that enables users to use their mobile device to build a cloud repository of their health experiences and share it with their family members. It enables users to remember everything about their health experiences, access cloud stored health files anywhere and anytime and share health experiences with a private circle of family members.
HealthSavvi leverages the power of today's mobile devices to enable functionalities such as recording doctor office conversations, scheduling reminder alarms for appointments & medications, archiving medical records by taking a picture of the record using the camera on the device, tracking medication history at an individual dosage level, providing easy options to electronically record symptoms & questions for doctor office visit and much more. Users can use the aforementioned features to organize all aspects of their health experiences within a single app for themselves and their families. The "Share" feature can be used to remotely monitor the health of elderly parents living in a far-off location.
"We have taken a fundamentally different approach from our competition to develop a comprehensive service that addresses a wide variety of consumer health use cases," said Sai Ganesamoorthi, CEO & Co-Founder of HealthSavvi Inc. HealthSavvi is focused on developing mobile centric software solutions that ease management of users' health experiences which is very different from conventional products in this vertical that are web centric, personal health record (PHR) products. The app provides a simple and intuitive user experience to organize appointments, medications, expenses and vitals in a unified and collated view rather than requiring the user to download a separate app for each aspect of a user's health. Users are provided with a very private experience as they do not have to enter their full name, phone number, address and can use a privacy enhancing "Erase" feature to hide personal details in uploaded picture records.
The iPhone & Android apps are free to download and every new account comes with 30 MB of free cloud storage space. A premium subscription plan to purchase additional storage space is currently under development and will launch in the next two months. A browser based web interface is also under development and is scheduled to launch in the summer.
Please visit http://www.HealthSavvi.com for more information and screenshots of the app.
HealthSavvi Inc. was founded in 2012 with a mission to provide technology solutions for easier management of user's health experiences.
###
If you would like further information on HealthSavvi, or you would like to schedule an interview, please contact:
Sai Ganesamoorthi, CEO & Co-Founder
Phone: (408) 757-2474
Email: sai(at)healthsavvi(dot)com