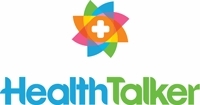 It is truly an honor to be featured among companies like Best Buy, Zappos and Microsoft in this impactful book
Newton, MA (PRWEB) September 20, 2010
HealthTalker, the leader in word of mouth (WOM) marketing campaigns for the healthcare industry, announces that the company and one of its WOM campaigns has been featured in the new book Empowered: Unleash Your Employees, Energize Your Customers, and Transform Your Business (Harvard Business Review Press; September 2010), written by Forrester Research, Inc. analysts Josh Bernoff and Ted Schadler.
Bernoff co-authored the 2008 bestseller Groundswell: Winning in a World Transformed by Social Technologies (Harvard Business Review Press; May 2008), which offered strategies for connecting with customers in a world transformed by social technologies. Empowered picks up where Groundswell left off, addressing the new management challenges that have occurred as companies engage with their customers in the groundswell. Empowered offers unique Forrester data, practical tools, and 25 case studies of innovative companies and leaders who use technology to solve customer problems.
One of the case studies in the book highlights how HealthTalker successfully navigated the complex regulatory hurdles of the pharmaceutical industry, and was able to create a unique and compelling word of mouth program. Bernoff and Schadler identify HealthTalker's approach as a best practice in spreading the word by amplifying fan voices. The case study in the book discusses how HealthTalker developed a structured program that would enable fans to spread the word, create awareness and report back on the conversations they were having about a particular product. In the first three months of the program, 450 participants submitted more than 1,500 conversation reports about the dynamics of their discussions with others. Furthermore, due to the success of the program, HealthTalker's client has since expanded the scope and components of the program, and has made WOM part of the brand's ongoing marketing mix.
"We are thrilled that one of our programs has been recognized as a unique and novel way for pharmaceutical companies to communicate with their customers and empower them to spread the word," said Andrew Levitt, Founder & CEO of HealthTalker. "It is truly an honor to be featured among companies like Best Buy, Zappos and Microsoft in this impactful book."
To learn more about HealthTalker and its customized word of mouth programs, visit http://www.healthtalker.com and follow company updates on Twitter or Facebook.
About HealthTalker LLC
HealthTalker develops innovative word of mouth (WOM) marketing programs for the healthcare market with a specific focus on the pharmaceutical and biotechnology industries. HealthTalker is dedicated to effectively navigating the complex regulatory environment to provide real solutions for healthcare and pharmaceutical companies that wish to incorporate elements of social media and word of mouth into their marketing programs. HealthTalker is a proud member of the Word of Mouth Marketing Association. For more information, contact us at (617) 440-3300 or info(at)healthtalker(dot)com.
###