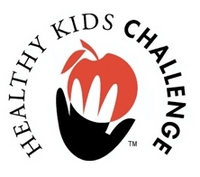 Anyone can go online and sign up today
Wichita, Kan. (Vocus) September 16, 2009
Healthy Kids Challenge announced today a partnership in health with the Del Monte brand. Del Monte, one of the nation's leading brands of premium quality fruits and vegetables, will provide support for several initiatives with the Healthy Kids Challenge organization.
Vickie James, registered, licensed dietitian and Healthy Kids Challenge Director, stated, "This is perfect timing for our partnership. Many people are struggling economically, and compromising health isn't necessary. Del Monte canned fruit, vegetables and tomatoes not only provide consumers value, but are nutritionally important. Our work together will help families with meal time solutions and better health," James said.
"The Del Monte family of products provide a great value to our consumers without sacrificing taste or nutrition," said Carlos Cojulun, Senior Brand Manager, Del Monte Foods. "That is why we are proud to partner with the Healthy Kids Challenge to encourage kids to use fruits, vegetables and tomatoes in preparing great-tasting and easy-to-make healthy meals that the whole family can enjoy together."
Del Monte will be providing support for Healthy Kids Challenge's Stirring Up Health national recipe contest and an online challenge for families and youth groups to adopt healthy habits called My Healthy Challenge.
My Healthy Challenge activities challenge families, school and youth groups to sign up to meet monthly goals. Those that report their success stories are eligible to be showcased on the Healthy Kids Challenge website and be entered in a random drawing for prizes that include Del Monte products.
"Anyone can go online and sign up today," said James. It'll be a great forum for individuals and families to learn from one another on how to make simple, healthy changes, and earn some really great prizes." Visit http://www.healthykidschallenge.org to sign up for My Healthy Challenge.
The Stirring UP Health contest provides a fun way for 7th and 8th grade students to relate to food, health, and basic cooking skills. The contest provides an opportunity for all consumer science teachers, civic group leaders and parents to engage kids to create or modify a recipe to make it healthier using Del Monte fruits, vegetables, or tomatoes.
About Del Monte Foods
Del Monte Foods is one of the country's largest and most well-known producers, distributors and marketers of premium quality, branded food and pet products for the U.S. retail market, generating approximately $3.6 billion in net sales in fiscal 2009. With a powerful portfolio of brands including Del Monte®, S&W®, Contadina®, College Inn®, Meow Mix®, Kibbles 'n Bits®, 9Lives®, Milk-Bone®, Pup-Peroni®, Meaty Bone®, Snausages® and Pounce®, Del Monte products are found in eight out of ten U.S. households. The Company also produces, distributes and markets private label food and pet products. For more information on Del Monte Foods Company (NYSE: DLM) visit the Company's website at http://www.delmonte.com.
Del Monte. Nourishing Families. Enriching Lives. Every Day.™
About Healthy Kids Challenge
Healthy Kids Challenge (HKC), a nationally recognized nonprofit, helps school, community, business, and health leaders take action for kids to eat, move, and enjoy a healthy balance. Created by registered dietitians, Healthy Kids Challenge offers solutions through workshops, events, toolkits, a website, newsletters and programming. Six healthy eating and active play practices make teaching and learning simple and fun.
Contact:
David Rachell, Partnership Director
573-230-2243
# # #