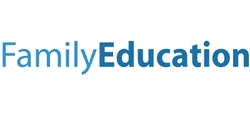 At FamilyEducation, we offer tools and resources for all aspects of family life, from planning a healthy menu to making a Halloween costume
Boston, MA (PRWEB) October 7, 2009
Families around the country can celebrate Family Health Month in October with the new Healthy Lunch Box Builder on FamilyEducation. This interactive tool helps parents plan and make balanced school lunches that are both wholesome and tasty.
By entering their child's age, gender and activity level into the online "lunch box," parents can tell whether the lunches they pack fulfill recommended daily requirements for grains, fruits, vegetables, meat, milk and oils. A variety of lunch choices are presented in the following categories: sandwiches, soups and salads, fruits and vegetables, snacks and drinks. Best of all, the array of healthy options presented in the Healthy Lunch Box Builder will give parents great ideas for adding variety to lunch - preventing that all-too-familiar complaint of "not again!" when their kids open up their lunch boxes at school.
"At FamilyEducation, we offer tools and resources for all aspects of family life, from planning a healthy menu to making a Halloween costume," said Jess M. Brallier, publisher, Family Education Network. "As one of our many interactive tools, the Healthy Lunch Box Builder helps parents ensure that their kids are eating a balanced diet and, at the same time, the entire family learns more about making nutritionally sound food choices."
Families can also celebrate Family Health Month by discovering the numerous nutrition-related articles and tips available on FamilyEducation. "Exploring the Food Groups" will help them learn more about each of the five basic food groups and the role they play in eating a balanced diet. Or if they are looking for recipes, they can turn to the "Top 10 Nutritious Snacks and Beverages " slideshow for ideas that are quick, easy and healthy.
"15 Ways to Disguise Vegetables" tells parents how to sneak vegetables into the most finicky child's dinner, with tips such as grating carrots into tuna salad or adding cooked peas to mashed potatoes. The popular parenting site includes nutritional resources for families with children of all ages and features articles on "Healthy Restaurant Dining," "Health-Conscious Condiments" and "All About Artificial Sweeteners."
About FamilyEducation:
FamilyEducation is the leading online publisher of practical parenting guidance, expert family advice, printables, skill-building exercises and activities for children. FamilyEducation.com is dedicated to educating parents and parents-to-be so they can raise healthy, educated and well-rounded children.
FamilyEducation is part of Pearson, the world's largest integrated education company. Pearson's other primary operations include the Financial Times Group and the Penguin Group.
###