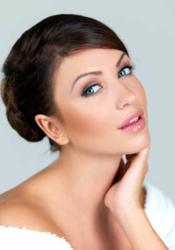 San Francisco, CA (PRWEB) January 22, 2013
It's possible to reveal a radiant, polished glow during the dry winter months after booking a spa appointment through SpaHub.com by learning from these tips. This online spa directory lists the top places to receive skin treatments, as well as features user-reviews, maps and more, significantly reducing search time when booking spa appointments.
SpaHub.com can point users to a bevy of services, offered at a variety of locations, with the simple click of a mouse. For instance, busy people in need of a microdermabrasion can make an appointment at a time and place most convenient for them.
Since winter can tend to dry out skin, the site explains that microdermabrasion facial treatment can buff away any dead and rough patches. During this typical hour-long process, an esthetician will use a diamond-tipped wand to exfoliate and help suction away the upper layers of the skin. The completed process can lend to a smoother complexion and an even-looking skin tone for a natural, fresh appearance.
The site also points out that peels are another great alternative to help generate the growth of new skin, which helps to reduce the visibility of fine lines, uneven tones and acne scarring. Enter in the type of spa or treatment that you want at the top of the page, and also specify your city, state and zipcode for a customized list.
Soaks and wraps are also crucial spa services that add moisture and nutrients, and many spas offer personalized treatments packed with vitamins and minerals. Both treatments work to open the pores with a hot soak or fitted wrap, rejuvenating dry and flaky skin.
Spa goers should keep in mind that some of these sessions require more than one treatment over a span of 12 months. And, be sure to note that prices vary by region. For more information and tips on taking the winter months in stride, visit http://www.SpaHub.com.
About SpaHub:
SpaHub's mission is to create the largest Day, Medical and Getaway Spa Directory in the world. They strive to make the site a comprehensive place to learn about the different services spas provide. The goal is to provide every visitor an effective tool to quickly locate and explore a spa's amenities before taking one step out of the door.