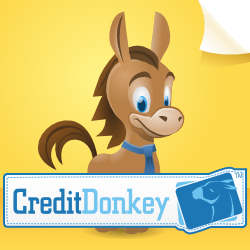 stay healthy and within budget
Los Angeles, CA (PRWEB) September 13, 2011
Today, the folks at CreditDonkey published a healthy grocery shopping infographic to help families stay healthy on a budget.
Infographic: http://www.creditdonkey.com/healthy-grocery-shopping.html
With an increasing number of families turning to couponing as a measure for saving money in the tight economy, many parents worry about the nutrition of their kids. For many, it seems that the coupons they receive are all for processed foods or items they would consider as an unneeded snack instead of a nutritious staple.
Thankfully, CreditDonkey has identified several measures families can take to help save money while still loading their shopping carts with healthy food options for their household.
"There has been increased attention placed on healthy eating in recent years due to the growing number of children suffering from obesity," said Charles Tran, founder of CreditDonkey. "It's important that families make healthy choices with the foods they put on their plate and pack for lunch. But when you aren't careful with your shopping, the healthy choices can result in a much higher grocery bill. We wanted to help parents identify budget-friendly shopping habits they can adapt so they can help keep both their kids and their credit card accounts in the best possible shape."
Here are the top tips that CreditDonkey has revealed through their latest infographic:

Plan ahead with the help of the internet -- bookmark coupon websites that you can utilize to get coupons for your shopping trip; many of these sites will also help you plan out your meals so you can ensure they will remain healthy while getting you a bargain.
Plan for bulk -- create a menu that includes meals that can be served several days during the week; large vegetarian meals include vegetarian lasagna, lentil-based Indian entrees and bean or tofu-based Mexican meals.
Be mindful of your shopping route -- driving all over town to get the "best deal" could cost you more money in the long-run and can be hard on the environment. If you plan to visit two or more stores, make sure they are in close proximity to one another or are on your way home.
Look for bulk bin items -- buying certain items from bulk bins are typically the most cost effective; these items include grain, flour, spices, nuts, seeds, trail mix, beans and legumes.
Double up sales and coupons -- utilizing coupons on already discounted items will provide you with the best savings. Store your manufacturer's coupons so you can time their redemption accordingly.
Stock up -- if you come across a great deal and have the storage, take the opportunity to stock up. This includes meats that are reduced for quick sale.
Use your cash back credit cards -- when it comes time to pay, be sure to utilize store savings cards which typically will give you discounts and often will help you earn future savings. If you have a grocery credit card that offers rewards points or cash back, make them your payment method of choice; many now offer promotional periods where cardholders accrue bonus points when using their cards at grocery stores.
Grow your veggies -- many families now grow their own produce. Any veggies that aren't consumed can be frozen for consumption in the winter.
About CreditDonkey
CreditDonkey is a credit card comparison site that publishes credit card research, informed opinions and related news/trends to help American consumers make informed credit decisions. Use CreditDonkey and save time and money. For more information, go to http://www.creditdonkey.com.
# # #