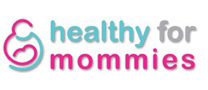 HealthyForMommies.com sums up some time-saving and inexpensive options for busy moms to squeeze a workout into their day.
Fort Lee, New Jersey, (PRWEB) February 20, 2013
Busy moms have a real challenge when trying to fit an exercise schedule into their already busy lives. In its newest blog titled "Fitness Options for Busy Moms," HealthyForMommies.com sums up some time-saving and inexpensive options for moms with an already full plate to squeeze a workout into their day.
Finding time for a fitness routine every day is important; getting and staying fit is a matter of finding a program that suits each woman's interests and limitations.
Popular apps that can be downloaded to an iPhone or smartphone include MyFitnessPal Calorie Counter & Diet Tracker, which helps users keep track of calorie intake and exercise on a daily basis. Noom Weight Loss Coach is another innovative app that helps users to keep track of their diet and exercise routines, and reach their fitness goals efficiently.
Home circuit training is gaining popularity among busy moms, since it needs no special equipment. Any mom can do it at home using her own body weight and utilizing furniture and household items to customize a workout that suits her needs. Circuit training is a perfect way to incorporate a powerful and effective workout at home in a limited amount of time.
Ice rinks across the U.S. are offering moms (and dads) a fun new routine that involves a jogging stroller, ice skates, a helmet and a child. Moms can skate on the ice rink while pushing the stroller, combining a great cardio workout with fun quality time spent with the little one.
Busy moms who work outside of the home can try incorporating some "deskercises" into their lunchtime routine. For those who don't have the privacy (or the desk), HealthyForMommies.com recommends taking a brisk walk, running (or walking) up and down stairs, or mixing it up from one day to the next. Working moms are encouraged to bring a light, healthy lunch and dedicate their lunch hour to a fitness routine.
For more information on fitness options for busy moms, visit the HealthyforMommies.com website or email info(at)healthyformommies(dot)com.
About Marble Media LLC:
Marble Media LLC is a creator of high-quality, content-rich blog sites that provide expansive coverage of relevant information to readers who make up a wide range of demographics. The Marble Media LLC team of expert writers covers a wide range of specialties including travel, food, health, fitness, social media, marriage, parenting, technology, weight loss, fashion and much more.
For more information on Marble Media LLC's offerings and advertising opportunities, visit the MarbleMediaLLC.com website, or email sales(at)marblemedia(dot)com.
###