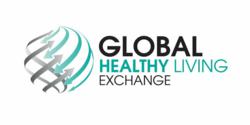 Dairen, CT (Vocus/PRWEB) April 08, 2011
Amidst the buzz over new products and developments at March's Natural Products Expo West show was a palpable excitement over a new addition to the tools that connect Natural Products manufacturers with the industry's top buyers: the 2011 Healthy Living Exchange!
Virgo, the publisher of industry-leading periodicals including Natural Products Insider and Natural Products Marketplace, will act as a supporting publication to the Healthy Living Exchange. "We're excited to be a part of launching this new Healthy Living Exchange event," said Peggy Jackson, Executive VP, VIRGO Health and Nutrition Network. "Providing a forum for Buyer's and Manufacturers to interact face-to-face is an excellent way to promote industry growth and Natural Products Marketplace is just the publication to help drive that growth".
Healthy Living Exchange is the Natural Product Industry's first and only Hosted Buyer Event, a dynamic, invitation-only forum designed around private one-on-one meetings between the best health and wellness industry manufacturers and the nation's leading natural store buyers. "The support of Virgo and their innovative publications can't be overstated," said Rob Ingraham, organizer of the Healthy Living Event. "We know how valuable our events are for promoting partnerships and we're thrilled to be working with Peggy and her team on the Healthy Living Industry's first Buyer Hosted Event."
Hosted Buyer Events offer the unique opportunity to personally connect with key decision-makers from other top-tier companies within the Natural, Organic and Healthy Products Industries. The event will be held at a luxury resort and will provide unparalleled opportunities for senior-level buyers and manufacturers to meet face to face in a private setting. Uniquely qualified buyers attend with absolutely no cost for participation, housing or even travel. Manufacturers pay only a small fraction of what lead development typically costs for personal access to their best prospects.
Healthy Living Exchange is already qualifying the nation's premiere manufacturers and the leading natural store buyers. Highly-qualified buyers and manufacturers should visit the event's website for more information or call one of the event managers at 203.202.2576 to submit their qualifications.
# # #