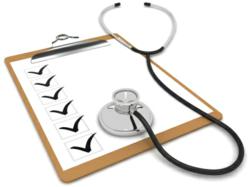 Many well-established beliefs about fitness and exercise are wrong.
Toronto, Ontario (PRWEB) November 13, 2012
Healthynomics is an online resource for health-minded individuals looking to improve their health. In addition to providing articles with fitness and nutrition tips, Healthynomics is excited to introduce an online quiz to assess participants' current knowledge against some common fitness and nutrition myths.
Based on co-founder Mark Kennedy's vast experience in exercise therapy and personal training, the free quiz prompts users to challenge their own perceptions of health. Through the quiz, Kennedy aims to shed light on proper nutrition and exercise habits while shattering misconceptions that he has heard from clients, athletes, and Healthynomics visitors since the site's creation in 2008.
"Many well-established beliefs about fitness and exercise are wrong," says Kennedy.
The quiz challenges common knowledge about cardiovascular exercise in fitness regimens, protein intake during strength training, arthritis in running, and the right mix of core workouts for targeted weight loss, among other topics. Users are put to the test through ten straightforward questions—all resulting in a comprehensive assessment of the user's knowledge of best practices for healthy living. Kennedy invites users to take the quiz at http://www.healthynomics.com/health-quiz/.
With conservative estimates putting the fitness industry in the United States at over $21.4 billion in revenue annually, misinformation is abundant and can mean the difference between success and failure for those looking to lose weight, gain muscle, or improve their overall health.
"We are flooded with misleading marketing messages that are not backed by scientific research. Twisted marketing messages try to sell us gadgets and services that usually don't work. The online quiz is a way to increase awareness to the truths behind a few common health and fitness myths," Kennedy says.
The recently-launched quiz is among the first of many to come on the Healthynomics homepage—a vital resource for fitness enthusiasts that has been mentioned in Business Traveller, The Globe and Mail, and CBC News. Future topics include weight loss, running, and nutrition, among others. The first quiz in the series can be found at http://www.healthynomics.com/health-quiz/.
Healthynomics is the premier online resource for athlete interviews, fitness tips, nutrition advice, gear reviews, and more. With 6,000 average pageviews per month, Healthynomics has featured interviews with NBA All-Star Steve Nash, Zen Habits founder Leo Babauta, and Summer Tomato's Darya Pino, among other acclaimed athletes and wellness experts.
Kennedy and Healthynomics co-founder Garfield Crooks (massage therapist for the 2008 and 2012 Canadian Olympic teams) provide their wealth of personal and professional experience for recreational, semi-professional, and elite athletes through in-depth articles and insightful interviews. To take the quiz, visit http://www.healthynomics.com/health-quiz/.