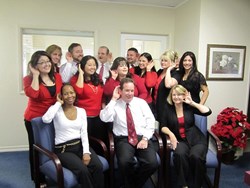 Fresno, CA (PRWEB) October 27, 2013
Shopping for hearing aids in Fresno can be confusing because the technology is constantly changing and manufacturers introduce new styles and models every few months. While some consumers like to visit their local hearing specialist at the beginning of the process, others prefer to do some private, independent research on hearing aids prior to visiting. For people that want unbiased facts about what to expect when shopping for a hearing aid, the non-profit Better Hearing Institute offers a free booklet called, The Guide to Better Hearing. To make it easier for potential hearing aid wearers in California's Central Valley to access the Guide, Hear For Life Hearing Aid Centers has made it available for instant download on the company's website at http://www.thehearingaidcenter.com/guide-to-better-hearing/.
The Hearing Instrument Specialists and the entire staff at Hear For Life Hearing Aid Centers hope that anyone seeking information about hearing aids in Fresno will download the guide and contact them directly with any further questions and when they are ready to schedule an appointment.
About Hear For Life Hearing Aid Centers:
Hear For Life Hearing Aid Centers is a family owned and operated business serving Central California's hearing healthcare needs 1986. Our team members are experts in hearing care, and also in patient care so expect friendly smiles and white glove treatment. The goal at Hear For Life Hearing Aid Centers is to serve patients hearing needs with the best hearing technology at the most competitive prices. Contact any one of the ten Central CA Valley locations in Fresno, Bakersfield, Madera, Reedley, Porterville, Selma, Visalia, Tulare, Sanger or Delano.
Hear for Life Hearing Aid Centers
4836 N 1st St # 102
Fresno, CA 93726
(559) 943-1643
Hear for Life Hearing Aid Centers
4580 California Ave
Bakersfield, CA 93309
(559) 412-5916
Hear for Life Hearing Aid Centers
550 E Almond Ave #B
Madera, CA 93637
(888) 770-1012
Hear for Life Hearing Aid Centers
1592 11th St Ste D
Reedley, CA 93654
(888) 770-1012
Hear for Life Hearing Aid Centers
1205 Evergreen St
Selma, CA 93662
(888) 770-1012
Hear for Life Hearing Aid Centers
316 W Acequia Ave
Visalia, CA 93291
(888) 770-1012
Hear for Life Hearing Aid Centers
2502 Jensen Ave
Sanger CA 93657
(888) 770-1012
Hear for Life Hearing Aid Centers
557 W Morton Ave Ste A
Porterville, CA 93257
(800) 655-1755
Hear for Life Hearing Aid Centers
1070 N Cherry St
Tulare, CA 93274
(800) 655-1755
Hear for Life Hearing Aid Centers
1205 Garces Hwy #207
Delano, CA 93215
(800) 655-1755