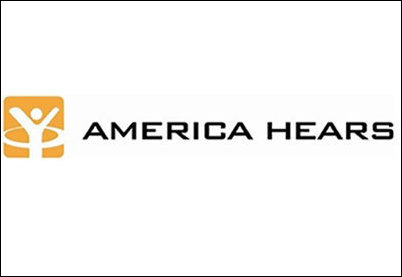 We are very excited to bring this innovative new product to our customers
Philadelphia, PA (PRWEB) April 25, 2007
America Hears, the premier manufacturer and distributor of digital hearing aids, is pleased to introduce its latest product, the Freedom AD SIE -- a speaker-in-the-ear hearing aid designed for comfort and improved sound quality. This aid gives those with hearing loss who previously were told they could not wear an open fit hearing aid a new opportunity to take advantage of this lightweight, unoccluded style.
Speaker-in-the-ear hearing aids look similar to open fit hearing aids but are configured to provide greater gain via a speaker enclosed in the thin plastic tubing that rests in the bowl of the ear. These aids can be fitted to those with hearing loss of 60 to 80 db, and can be used with an optional earmold that fits invisibly in the ear canal and can reduce feedback for those with high-frequency hearing loss.
The Freedom AD SIE utilizes the industry-leading ADRO technology that America Hears has installed on all of its offerings. ADRO is a wide dynamic range optimizer that implements fuzzy logic rules to continuously optimize the hearing aid's output. The Freedom AD SIE operates in 32 channels and provides natural sound with gain levels that only change when appropriate.
"We are very excited to bring this innovative new product to our customers," said Henry Smith, president of America Hears. "Now more people can experience the benefits of an open fit hearing aid style whether they have high or low frequency hearing loss. And of course, those purchasing our Freedom AD SIE also receive the high quality of service that we have always brought to our customers."
America Hears customers who purchase the Freedom AD SIE will receive not only the hearing aid itself, but also the hardware and software necessary to use America Hears' proprietary Virtual Office, which allows adjustments to be made over the Internet from the user's home computer. They will also receive a free accessory kit, and all hearing aids can be returned within 60 days for any reason for a full refund.
About America Hears
America Hears is a 26-year-old, American-owned-and-operated digital hearing aid manufacturer located in Bristol, Pennsylvania. The company recently introduced its new FreedomAD line of digital hearing aids, which utilizes the latest generation of ADRO hearing aid technology. America Hears is a member of the Better Business Bureau and is an approved manufacturer of hearing aids by the United States Food & Drug Administration (FDA).
###