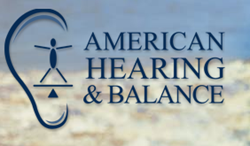 In order to give its customers the best treatment for balance disorders, American Hearing & Balance now provides vestibular balance disorder treatments, as well as online information for patients.
Marina del Rey, CA (PRWEB) April 08, 2013
American Hearing & Balance is the number one provider of hearing aids in Marina del Rey CA. The company recently added a new balance disorder treatment, and provides extensive information online about balance disorders. The balance system works with the visual and skeletal systems (the muscles and joints and their sensors) to maintain orientation or balance. When balance is impaired, an individual has difficulty maintaining orientation. Some individuals may also experience nausea and vomiting, diarrhea, faintness, changes in heart rate and blood pressure, fear, anxiety, or panic. Some reactions to the symptoms are fatigue, depression, and decreased concentration. The symptoms may appear and disappear over short time periods or may last for a longer period of time. The staff at American Hearing & Balance added information onto its website because they wanted to ensure its patients had the best information on treatments for vestibular balance disorders as well as hearing aids.
A balance disorder is a disturbance that causes an individual to feel unsteady, giddy, woozy, or have a sensation of movement, spinning, or floating. An organ in our inner ear, the labyrinth, is an important part of our vestibular (balance) system. The labyrinth interacts with other systems in the body, such as the visual (eyes) and skeletal (bones and joints) systems, to maintain the body's position. These systems, along with the brain and the nervous system, can be the source of balance problems.
About Dr. Keith Michaels
Dr. Keith Michaels, Doctor of Audiology and Hearing Instrument Specialist at American Hearing & Balance, received his Masters Degree from California State University, Los Angeles and his Doctorate in Audiology at Florida University. Dr. Michaels has helped fit thousands of people with hearing aids and loves to work with people who have problems with their balance and/or vertigo.
About American Hearing & Balance:
American Hearing & Balance is a family owned business providing superior hearing healthcare services in Los Angeles and surrounding communities with seven offices in Los Angeles, Manhattan Beach, Santa Monica, Marina del Rey, Westchester, Torrance and Glendale. They offer a full range of diagnostic and preventative hearing healthcare professional services, including hearing tests, hearing aid sales, and rehabilitative and counseling services for those with hearing loss. Additionally, American Hearing & Balance stocks all the most common hearing aid accessories including cleaning supplies, hearing aid batteries and cell phone adapters. American Hearing & Balance is dedicated to keeping abreast of the latest improvements and technological advancements in the hearing industry and is committed to offering the most current options to patients.
Contact:
Dr. Keith Michaels
http://americanhearingbalance.com
American Hearing & Balance
3875 Wilshire Blvd, Suite 302
Los Angeles, CA 90010
(213) 536-4543
American Hearing & Balance
2809 North Sepulveda Boulevard
Manhattan Beach, CA 90266
(310) 803-9700
American Hearing & Balance
1318 2nd Street, Suite 1
Santa Monica, CA 90401
(310) 773-3972
American Hearing & Balance
4640 Admiralty Way, Suite 1020
Marina del Rey, CA 90292
(310) 773-4453
American Hearing & Balance
6229 West 87th Street
Westchester, CA 90045
(310) 803-9848
American Hearing & Balance
20911 Earl Street, #470
Torrance, CA 90503
(310) 803-9501
American Hearing & Balance
633 North Central Avenue
Glendale, CA 91203
(818) 396-8161