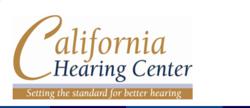 This challenges the commonly held myth that it takes time to get used to hearing aids
San Mateo, CA (PRWEB) November 15, 2011
California Hearing Center in San Mateo features the new Oticon Intiga, a hearing aid device that is specifically designed to address the needs and preferences of people new to hearing aids. Results of a recently released international study conducted at two universities, Towson University in Maryland and The Horzentrum in Oldenburg, Germany, show that new Oticon Intiga triggers immediate acceptance by new patients.
"This challenges the commonly held myth that it takes time to get used to hearing aids," says Dr. Darcy Benson, Audiologist at California Hearing Center. "With Intiga, I am finding people who were reluctant to try hearing aids not only accepting their new hearing solutions immediately but also seeing themselves as long term users of amplification."
Intiga delivers immediate and obvious benefits to first time users. Intiga's advanced technology combined with its sleek ergonomic design and miniature size easily hides behind the ears and is comfortable to wear throughout the day. The fully automatic technology also means there are no buttons to adjust.
Wireless connectivity allows Intiga to connect wirelessly to cell phones, becoming a virtual hands-free headset. With addition of the Oticon ConnectLine system, audio from televisions and landline phones can be streamed directly to the hearing instruments. The discreet ConnectLine clip-on microphone can be used with Intiga to enhance a user's ability to engage in one-on-one conversations in difficult listening environments.
California Hearing Center for hearing loss is one of the first hearing care practitioners in the US to offer Oticon Intiga. Intiga is available in 13 colors ranging from subtle shades that blend to complement natural skin and hair tones to more vibrant contemporary colors including terracotta, vivid lilac and natural henna.
For more information about the new Oticon Intiga and hearing health, contact California Hearing Center at (650) 342-9449 or visit http://www.cahearing.com. California Hearing Center is located at 88 N. San Mateo Drive San Mateo, CA 94401 and 1008 Laurel St., San Carlos, CA 94070.
About California Hearing Center
Since 1969, the California Hearing Center has served the San Francisco Bay Area with expertise in audiology services. This includes hearing tests, hearing aids, hearing protection, recreational and occupational devices and products for musicians.
###