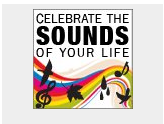 The gross inconvenience and impact on friends, coworkers, and family was frustrating for me
San Francisco, CA (PRWEB) January 25, 2012
True Sound Hearing Aid Center, a San Francisco hearing aid company, announces they now offer online hearing checks. These hearing checks are not diagnostic evaluations, but serve as a simple reference check. At True Sound, each customer receives a free, no obligation hearing aid consultation and evaluation. True Sound Hearing Aid Center has helped many customers including Pax Beale find relief from the frustration and aggravation of hearing loss.
"The gross inconvenience and impact on friends, coworkers, and family was frustrating for me," said Pax Beale. "I would be sitting in a business meeting and continually have to interrupt the flow of the meeting to ask people to repeat what they were saying. I would feel awkward because I couldn't communicate effectively." Pax continued, "I felt I had become a burden at times because I couldn't hear family, friends or business associates. I couldn't understand what my secretary was saying. I couldn't follow movies because the sound was muffled."
That has all changed since Beale became a customer of True Sound Hearing Aid Center. He is able to communicate effectively in his work, and with his friends and family. He is also able to again enjoy movies.
"It is great not having to interrupt meetings to ask people to repeat," added Beale. "You have to make a commitment to the process, though."
For more information about San Francisco hearing loss and hearing aids specialist at True Sound Hearing Aid Center, call 1-888-228-1378 or visit their website: http://www.truesoundhac.com. They are located at 1539 Sloat Blvd., Lakeshore Plaza, in San Francisco.
About True Sound
True Sound Hearing Aid Center in San Francisco offers hearing test and solutions that best meet individual personal hearing needs. The founder and president of True Sounds, Robert Gilligan has more than fifteen years in the hearing aid industry; and the professional staff at True Sound spends time understanding their customer's individual needs and finding a personalized solution. San Francisco's True Sound Hearing Aid Center services include evaluations, ear molds, hearing checks, hearing aids, all make repairs and troubleshooting, batteries and hearing aid accessories.
# # #