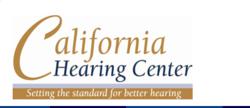 Oticon Intiga is specifically designed to address the needs and preferences of people new to hearing instruments
San Mateo, CA (PRWEB) September 22, 2012
Audiologist Dr. Darcy Benson of California Hearing Center, a San Francisco center for hearing tests and hearing aids, is combining her commitment to providing auditory care to patients with her determination to help find a cure for breast cancer by participating in Oticon's "Pink with a Purpose" campaign. Oticon is a leading manufacturer of hearing devices and has committed to donating a portion of its September and October sales of the special edition Intiga Think Pink and all Intiga hearing devices to the National Breast Cancer Coalition.
"Oticon Intiga is specifically designed to address the needs and preferences of people new to hearing instruments," Dr. Benson said. "Results of an international study at two leading universities show that Intiga triggers immediate acceptance by people new to hearing instruments --challenging the commonly held perception that it takes time to get used to hearing devices."
Patients especially appreciate Intiga's ultra-small, organic shape that hides well behind the ear. The almost invisible receiver wire and ergonomically shaped speaker ensure that the hearing device fits comfortably and stays in place throughout the day.
In addition to the special Think Pink edition, Oticon Intiga is available in 13 colors, ranging from subtle shades that blend to complement natural skin and hair tones to more vibrant contemporary colors. Intiga is suitable for people with mild to moderate hearing loss, more than 80 percent of hearing losses experienced by first-time users.
Intiga is also the world's smallest wireless hearing instrument. Bluetooth capabilities allow Intiga to connect wirelessly to cell phones and other entertainment devices, becoming a virtual, hands-free headset.
To join California Hearing Center and countless others in supporting breast cancer research, take part in Oticon's "Pink with a Purpose" campaign by logging onto Facebook.com/Oticonthinkpink and sharing the awareness-building posts with friends, family and one's entire social network.
For more information about any of California Hearing Center's products or services, call 650-342-9449 or 650-227-4705, or view California Hearing Center on the Web at http://www.calhearing.com. California Hearing Center is located at 88 N. San Mateo Drive in San Mateo.
About California Hearing Center
California Hearing Center is dedicated to the field of hearing care. The center features the expertise and advanced technology necessary to ensure that people get the most thorough hearing evaluation possible and that individual needs are assessed. This ensures that clients get the right kind of hearing system: one that fits their unique lifestyle, one that is comfortable and one that meets their needs. Whether it is to improve hearing, to protect hearing or to enhance the enjoyment of music, California Hearing Center helps improve the quality of life for those with hearing loss.