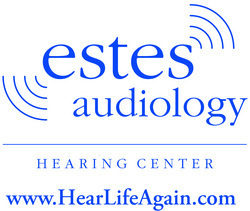 Dr. Fisher's extensive audiological and hearing aid background in both the private and public sectors and as an adjunct professor will be invaluable to our practice at Legacy Hills.
Georgetown, TX (Vocus) March 24, 2010
Estes Audiology and Legacy Hills Hearing Center by Estes Audiology, the premier hearing healthcare providers in Central Texas, have hired Mandi Fisher, Au.D. to lead the Georgetown/Sun City hearing center.
Dr. Fisher comes to the Georgetown/Sun City's Legacy Hills Hearing Center from GNResound, a global hearing aid manufacturer, where she acted as a US Regional Trainer and Consumer Outreach Specialist. Prior to that, Dr. Fisher worked as an audiologist in clinical settings, performing such services as comprehensive adult and pediatric audiological evaluations, custom hearing protection and recreational earmolds, hearing aid evaluations, fittings, follow ups and repairs. In addition, she recently served as an adjunct professor for the Speech and Hearing Sciences Department at the University of North Texas.
"Dr. Fisher's extensive audiological and hearing aid background in both the private and public sectors and as an adjunct professor will be invaluable to our practice at Legacy Hills," said Soriya Estes, Au.D., founder, owner and president of Estes Audiology Hearing Centers, which operates Legacy Hills and several other clinics in Central Texas. "Such well-rounded experience is critical when assessing the needs of our patients, and we are very pleased to have her on our team."
"It is a pleasure joining Estes Audiology and the Legacy Hills Hearing Center where the focus is on providing premier hearing healthcare to its patients. When you realize the enormity of the problem -- about 34 million people in the United States suffer from hearing loss," said Fisher, "making it difficult for them to learn, hold a job or be as social as they would want to be -- you realize how important superior hearing healthcare is to individuals and their families. By improving patients' hearing and helping them avoid future communication problems, I hope to improve their overall quality of life."
Dr. Fisher received her Bachelor's of Science degree in Communication Disorders from Southwest Texas State University graduating cum laude and her Doctorate in Audiology from the University of North Texas. She maintains professional membership with the American Academy of Audiology and the Texas Academy of Audiology.
About Estes Audiology
Estes Audiology is the premier hearing healthcare provider in Central Texas. Founded on the principle that all patients should receive superior hearing healthcare, the audiologists at Estes Audiology evaluate, manage, and treat hearing disorders in more than 2500 patients throughout Central Texas. Estes Audiology currently has four clinics located in New Braunfels, Kyle, Georgetown (Legacy Hills Hearing Centers), and Boerne. Estes Audiology devotes itself to improving the lives of those with hearing loss and protecting those who may be predisposed to hearing loss due to occupational hazards through distinctive patient care, education, commitment to professionalism, and attentive personal service. Unlike its competitors, Estes Audiology distinguishes itself as a recognized professional healthcare provider as it is a service contract provider for Medicare, Medicaid, the Veteran's Administration, and Comal County I.S.D. Due to the high level of healthcare offered, Estes Audiology's clinics are used as training facilities for University of Texas – Austin doctoral audiology students.
Putting its patients first, providing the most qualified audiologists and clinicians, utilizing state-of-the-art diagnostic tools, and providing the most advanced hearing devices and comprehensive solutions, Estes Audiology has become the hearing healthcare provider of choice in Central Texas. For more information about Estes Audiology, visit it at http://www.HearLifeAgain.com.
Media Contact:
Vada Dillawn
Dillawn&Clark PR
vada(at)dillawnclarkpr(dot)com
(o) 512.241.1945
(c) 512.917.8640
###