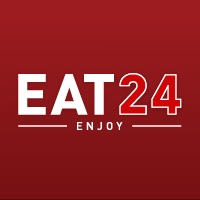 The Hearing Loss Association of America (HLAA) applauds Eat24Hours' commitment to providing consumers with hearing loss an effective way to order carry out and delivery from their favorite restaurants
San Francisco, CA (PRWEB) July 11, 2012
Eat24Hours provides customers the opportunity to browse restaurant menus and order food delivery online directly from local restaurants with no additional charge for using the site or placing the order.
"The Hearing Loss Association of America (HLAA) applauds Eat24Hours' commitment to providing consumers with hearing loss an effective way to order carry out and delivery from their favorite restaurants" said Nancy Macklin, (HLAA) Director of Events. Hearing loss is a growing problem in the United States. According to a study compiled by the National Institute on Deafness and Other Communication Disorders (NIDCD), approximately 17 percent (36 million) American adults report some degree of hearing loss.
Eat24Hours co-founder Nadav Sharon said "We're honored to be recognized by Nancy Macklin of the HLAA, and we are very pleased to provide a much needed convenience for people with hearing loss."
While people describe dishes differently and communicating over the phone can be difficult, choices displayed on the website's menus are clear to all. Ordering food online takes the guesswork out of food choices for both customers, and restaurants. Eat24Hours also provides 24/7 live chat support, allowing customers to keep tabs on their order.
About HLAA:
HLAA is the leading organization for people with hearing loss, opening the world of communication to people with hearing loss by providing information, education, support, and advocacy. HLAA brings consumers and policy makers together to learn about communication access at the national, state and local levels. HLAA works to affect legislation that impacts people with hearing loss, whether it's funding for hearing aids and cochlear implants, communication access in public places, or other important issues, HLAA leads the way.
For more information about HLAA or hearing loss, please visit http://www.hearingloss.org
Phone: 301.657.2248
Facebook http://www.facebook.com/HearingLossAssociation
twitter @HLAA
About Eat24Hours:
Eat24Hours is very user friendly; visitors simply enter their street address and zip code to browse a variety of delivery menus from participating restaurants in their area. Customers can specify delivery times in advance and take advantage of exclusive online coupons, discounts and promotions.
To order food online or for more information, please visit http://eat24hours.com/
Facebook http://www.facebook.com/eat24hours
twitter @eat24hours