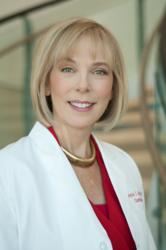 More women need to know that heart disease is now their number one killer, and that women now die from heart disease and heart attacks more than men do.
Dallas, TX (PRWEB) May 29, 2013
Dr. Shyla High is a renowned Dallas-based Cardiologist, author, and keynote speaker, who is globally known as "The Heart Health Expert for Women." In February, she released her new book on Amazon to coincide with National Heart Disease Awareness Month, and since its release she has been inundated with interview requests from major media, such as NPR, Redbook, and The Wall Street Journal; all wanting to discuss the startling statistics, heart attack facts, and heart health tips for women from her popular new book.
And recently Dr. High appeared on both the nationally syndicated radio program, The Ethan Bearman Show, and on The Daily Buzz.
Links to many of her media interviews, both broadcast and print, can be accessed on her website: ShylaHigh.com.
"I obviously knew there was a lack of knowledge surrounding women's heart disease, which is why I wrote the book," explains Dr. High. "However I have been shocked by the media's interest in wanting to interview me about it. But I'm glad it's happening because more women need to know that heart disease is now their number one killer, and that women now die from heart disease and heart attacks more than men do."
Dr. High's other media interviews and coverage since February include (partial list): feature articles in "Austin Woman" magazine, "Home Care for You" magazine, and "Dallas Morning News"; NPR's "It's Your Health Network" show; repeat appearances on "Texas Daily" and "Texas Living" TV talk shows; and frequent segments on RadioMD.com's popular show, "Staying Well."
She wrote this important book to address the fact that most of the heart health information and preventative tips available to our society are focused on men's heart health. Yet the symptoms of heart disease and heart attacks are vastly different between men and women, but most people, including medical professionals, aren't educated about this. Also, less than 13% of women even know it's their number one killer; most women still believe their biggest health threat is breast cancer or other forms of cancer.
Aside from Dr. High's new book and educating patients in her private practice, people also benefit from her expertise in a variety of ways online, such as: Twitter @ShylaHigh and on her Facebook Page @ShylaHigh. She provides important health information to educate and support health and wellness for women through these social media networks.
For media interviews, speaking inquiries, or book information, please contact Lisa Orrell, Publicist for Dr. High, at: Lisa(at)PromoteUGuru(dot)com or 408-340-8789. And to learn more about Dr. Shyla High, visit: http://www.ShylaHigh.com.
Book Info:
Title: "Why Most Women Die – How Women Can Fight Their #1 Killer: Heart Disease"
Release Date: February 1, 2013 (available on Amazon in both Print & Kindle versions)
Publisher: Jackpot Press, Inc., an imprint of Wyatt-Mackenzie Publishing, Inc.
Pages: 130 Pages
ISBN: 978-1-939288-02-8
LCCN: 2012953630
About the Author: Dr. Shyla High is a non-invasive Cardiologist affiliated with Baylor Heart and Vascular Hospital in Dallas, and she has been in private practice since 1998 with Cardiology Consultants of Texas. Her primary focus is heart disease in women and non-invasive testing. Dr. High is board certified in cardiovascular disease, fellow of the American College of Cardiology, and licensed by the State of Texas. She is also an in-demand speaker and popular media guest about women's heart-health and wellness issues.