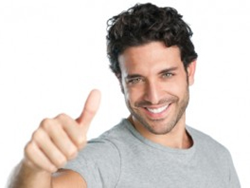 By treating coronary heart disease, back pain, enlarged prostate and other chronic conditions naturally, the Thermobalancing therapy plays an essential role in supporting longevity.
London, UK (PRWEB) January 13, 2013
For decades, the weight loss propaganda has been focusing people's minds on aspiring to stay slim or even skinny. Evidence now shows that this trend hasn't helped to prolong people's life, as chronic health conditions emerge regardless of the differences in the calories intake. Furthermore, the Journal of the American Medical Association (JAMA) has this week released a survey of nearly 100 studies showing that slightly overweight people live the longest. Moreover, the natural Thermobalancing therapy fights common chronic conditions, such as back pain, coronary heart disease and prostate problems, successfully. So the combination of normal eating and use of Dr. Allen's devices pave the path to healthier longevity, Fine Treatment reveals.
Dr. Allen's therapeutic devices treat various diseases at the capillary level. For instance, Dr. Allen's Device for Prostate Care helps to relieve disturbing symptoms of enlarged prostate naturally, and you can watch a short informative video here: http://www.youtube.com/watch?v=V5xidswhxJM.
Interestingly, in August 2012, The New York Times published an article on 'Severe Diet Doesn't Prolong Life, at Least in Monkeys' by G. Kolata saying, 'The results of this major, long-awaited study, which began in 1987, are finally in. But it did not bring the vindication calorie restriction enthusiasts had anticipated. It turns out the skinny monkeys did not live any longer than those kept at more normal weights.'
Now, in the wake of 2013, an article in the USA Today on 'A few extra pounds may cut risk of early death' states, "Folks who are just slightly overweight but have resolved to lose weight in the New Year may give their plans second thoughts in the wake of a controversial new federal analysis." This article follows the JAMA publication of research by Katherine M. Flegal and other collaborators titled "Association of All-Cause Mortality With Overweight and Obesity Using Standard Body Mass Index Categories."
"The War On Obesity" was declared on the American soil by a former Surgeon General C. Everett Koop in 1996. Ever since, the freedom to live in bodies larger than contemporary culture deems proper has been increasingly threatened. Many people subject themselves to continuous harsh dieting. Some people even make an effort to calculate how many mm of fat they have between their skin and muscles, and then try to convince everyone around them that their life style is the healthiest.
"People dieting continuously actually experience never-ending stress. Under such regime, it is not possible for them to maintain their nervous system and metabolic processes stable. As a result, they have a greater chance of developing a chronic illness compared to those who are slightly overweight and don't stress themselves with food deprivation," says Dr. Simon Allen. "Also, by treating coronary heart disease, back pain, enlarged prostate and other chronic conditions naturally, the Thermobalancing therapy plays an essential role in supporting longevity."
For details, visit Fine Treatment at http://finetreatment.com/coronary-heart-disease-treatment-angina-relief/.
About Dr. Simon Allen and Fine Treatment:
Dr. Simon Allen is a highly experienced medical professional. His specialty is in the internal medicine and cardio-vascular field. He has treated a wide range of chronic diseases, including patients after a heart attack, with kidneys problems, including kidney stones disease, prostate and spine conditions, as well as metabolic disorders. Fine Treatment exclusively offers Dr. Allen's devices for chronic prostatitis and BPH treatment, coronary heart disease, dissolving kidney stones, as well as back pain and sciatica relief.