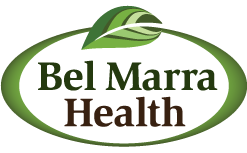 The authors of this latest study say their findings help the scientific community further the understanding of how air pollution may cause increases in heart disease, heart attack, and stroke.
Toronto, ON (PRWEB) May 08, 2013
Bel Marra Health, who offers high-quality, specially formulated vitamins and nutritional supplements, reports a new study linking levels of air pollution to increased risk of heart disease, heart attack and stroke.
As Bel Marra Health reports in its article (http://www.belmarrahealth.com/heart-health/air-pollution-linked-to-heart-disease/), the World Health Organization calls air pollution a major risk to health. Pollution has long been linked to respiratory problems, heart disease, and cancer. Recently, evidence suggests there is a strong association with heart attacks and stroke.
A study led by a University of Michigan public health researcher and supported by the University of Washington just revealed that high concentrations of air pollution can lead to faster thickening of the inner two layers of the carotid artery. These are two very important blood vessels that supply blood to the head, neck and brain. What this means is that long-term exposure to air pollution hardens these arteries which in turn, leads to heart attack and stroke. The research team also determined that a reduction in exposure to pollution over a period of time meant a slower progression of blood vessel thickness. The thickness of blood vessels in human arteries shows just how much hardening exists in the body, even in those who don't seem to have any obvious signs or symptoms of heart disease.
Researchers monitored over five thousand citizens from six different U.S cities. They took age and lifestyle into consideration and measured air pollution levels inside of the participant's houses. They discovered that people who were exposed to high levels of pollution were more likely to suffer a heart attack or stroke. The participants in this study were monitored over three years and will be monitored for seven more years. This will help researchers distinguish between clinical heart disease and which are caused by long-term exposure to pollution.
The authors of this latest study say their findings help the scientific community further the understanding of how air pollution may cause increases in heart disease, heart attack, and stroke.
In the last year the results of a decade long study were published in the Archives of Internal Medicine linking moderate air pollution to an increase in the risk of stroke. Stroke is the leading cause of long-term disability in the United States. This study, conducted in Boston, concluded that moderate exposure to pollution increases the risk of stroke by as much as 34 percent.
Almost two thousand hospital patients treated for stroke were examined for this study. The onset of stroke symptoms in patients was matched with hourly measurements of air pollution near their homes. The research team was able to calculate that peak risk to patients from pollution exposure occurs 12 to 14 hours before the stroke. The study also determined that black carbon and nitrogen dioxide, both associated with automobile traffic, were linked with stroke risk. Since the moderate pollution testing was only conducted in the Boston which is considered a fairly clean, the researchers admit similar studies should be carried out in other U.S cities.
The air quality index tells you how clean or unclean your air is and what health concerns are associated with the different levels of pollution, including heart disease and stroke. In the United States, the Environmental Protection Agency or EPA sets the daily air quality index represented by six color levels. The most common are green (Good), yellow (Moderate), and orange (Unhealthy for sensitive groups). On rare occasions the air quality has been listed as red, which is unhealthy for most citizens. If you already have an existing health condition it is best to avoid going outside on orange or red days.
(SOURCE: Brook, Robert D., et al. "Air Pollution and Cardiovascular Disease." Circulation. American Heart Association, 1 June 2004. Journal.)
Bel Marra Health is the maker of "Heart Rescue," a high-quality nutritional supplement that reduces your risk of heart disease, helps maintain proper muscle function, maintain healthy cholesterol and triglycerides, and improves circulation. All ingredients are backed with scientific evidence. Every product is tested for safety, quality, and purity at every stage of the manufacturing process. Furthermore, Bel Marra Health products are produced only in Health Canada approved facilities, going the extra mile to ensure that our health-conscious customers are getting top quality products. For more information on Bel Marra Health visit http://www.belmarrahealth.com or call 1-866-531-0466.