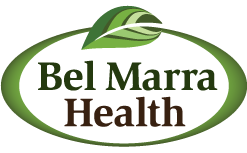 According to a study published in Circulation, at least half of the heart attacks in American men and women had normal to low cholesterol.
Toronto, ON (PRWEB) June 03, 2013
Bel Marra Health, who offers high-quality, specially formulated vitamins and nutritional supplements, reports on a new study that reveals the risk of heart disease can be detected in children.
As Bel Marra Health reports in its article (http://www.belmarrahealth.com/heart-health/detecting-heart-attack-risk-in-children/), heart attacks are usually associated with older adults. However, people of all ages can experience a heart attack – even someone in their twenties. Moreover, according to a new study, researchers are learning how to detect the early signs of a potential heart attack looming in someone's future from an even younger age.
The American Heart Association recently determined that teenagers exhibiting high blood pressure with heart disease risk factors (such as high blood pressure and obesity) are more likely to have a heart attack in their twenties. As a result, researchers suggest that teenagers take preventative and precautionary measures before their twenties.
A group of cardiology experts at Cincinnati's Children's Medical Center examined 124 people between the ages of 10 and 22. In the children who showed higher cholesterol levels, the research team noticed a higher degree of stiffness in their carotid artery, which is the main artery that carries blood to the neck and head. Essentially, kids who looked perfectly healthy on the outside already exhibited a "hardening of the arteries" on the inside. In effect, this is a sign of accelerated aging; the structure of their arteries appeared older than their actual age. Hardened and stiffened arteries are known to increase the risks for the occurrence of a life-threatening stroke or heart attack in early adulthood.
The cardiologists also discovered a significant increase in the thickness of the carotid artery wall, in the children who were overweight and/or who suffered from type-2 diabetes. When thickness of the carotid artery walls occurs, blood flow to the head can be hindered, leading to a stroke. Plaque can also build up in the arteries, causing a heart attack.
Heart attacks are the leading cause of death in the United States. Recent studies have confirmed that children who are overweight, inactive, and eat a sugary, high-fat diet are significantly more likely to experience a heart attack later in life - and sometimes sooner rather than later. Many doctors now warn that the lifestyle habits of children must be carefully guided from the outset, as it sets the stage for future health and lifespan.
Heart attack prevention can begin with simple steps like regular exercise and cutting down on sugary drinks and fast foods. Children between the ages of nine and eleven should have their cholesterol levels checked at least once, for precautionary measures.
The cardiologists at Cincinnati's Children's Medical Center say that parents and doctors need to talk to their kids on a regular basis about the lifestyle habits that can lead to future heart attack prevention.
Interestingly, a study published in the journal for the American Heart Association, have said in recent years that the circumference of a child's wrist may also provide clues about the risk of future heart attacks. The study states that overweight kids with larger wrist bone measurements had higher insulin resistance, a risk factor for developing heart disease.
It is important to note that some doctors believe that not all heart attacks are linked to high cholesterol. According to a study published in Circulation, at least half of the heart attacks in American men and women had normal to low cholesterol.
In order to determine the risk of heart disease, many doctors have started measuring something called C-reactive protein. CRP is a protein found in the blood that appears when inflammation occurs. If you have had a fever or infection, for example, CRP levels will increase. Research has shown that CRP plays a part in the development of cardiac problems. Some studies suggest that people with the highest levels of CRP are more than twice as likely to suffer from a heart attack. While more research is needed in heart attack prevention, the Centers for Disease Control and the American Heart Association currently support CRP testing as part of heart disease evaluation for all ages.
(SOURCE: "Teens with Cardiovascular Risk Factors Face Accelerated Arterial Aging by Their Early '20s." Nov 7 2012. Teens with Cardiovascular Risk Factors Face Accelerated Arterial Aging by Their Early '20s. Cincinnati Children's – Newsroom. Web.)
Bel Marra Health is the maker of "Heart Rescue," a high-quality nutritional supplement that reduces the risk of heart disease, helps maintain proper muscle function, maintain healthy cholesterol and improve circulation. All ingredients are backed with scientific evidence. Every product is tested for safety, quality, and purity at every stage of the manufacturing process. Furthermore, Bel Marra Health products are produced only in Health Canada approved facilities, going the extra mile to ensure that our health-conscious customers are getting top quality products. For more information on Bel Marra Health visit http://www.belmarrahealth.com or call 1-866-531-0466.