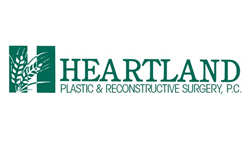 When it comes to something as personal as your physical appearance, you want a doctor who will listen and help you achieve your goals rather than dictate them to you
Des Moines, IA (PRWEB) May 20, 2015
Heartland Plastic and Reconstructive Surgery, an Iowa-based cosmetic surgery office that offers augmentation, filler, and skin treatment services to its clients, recently announced the launch of its new website. The clinic, whose goal is to help people look better, feel better, and improve the quality of life providing caring and thoughtful treatment, performs a wide variety of procedures from breast augmentations to cosmetic tattooing.
According to an article available on the clinic's website, one of Heartland Plastic and Reconstructive Surgery's most popular procedures is the Mommy Makeover, a breast and tummy tuck that targets the vulnerable parts of a woman's body after giving birth. The special surgery package helps women regain their pre-pregnancy youthfulness and helps them tighten, firm, and rejuvenate problem areas that may have been affected during pregnancy. Dr. Eugene Cherny, the primary doctor at Heartland Plastic and Reconstructive Surgery, performs all of the surgeries.
Dr. Cherny is widely recognized for his talents in plastic surgery. He has been called "America's Top Surgeon" three times by the Consumers Research Council of America, belongs to the prestigious American Society of Aesthetic Plastic Surgery, and is a three-time recipient of the certificate of Advanced Education in Cosmetic Surgery.
Patients who have visited Dr. Cherny for their procedures have reported positive experiences with the doctor.
"When it comes to something as personal as your physical appearance, you want a doctor who will listen and help you achieve your goals rather than dictate them to you," stated one client in their testimonial of the office. "Dr. Cherny helped me achieve my aesthetic goals and his compassion calmed my nerves throughout the process. He is widely thought of as the best at his craft and my own personal experience can attest to that fact. I would not recommend anyone other than Dr. Cherny to perform surgery on me as his work is untouchable."
Individuals interested in learning more about Heartland Plastic and Reconstructive Surgery can visit the plastic surgery office's website for additional information.
About Heartland Plastic and Reconstructive Surgery:
Heartland Plastic and Reconstructive Surgery is the premier cosmetic surgery office in Des Moines, Iowa. Plastic surgery at Heartland Plastic and Reconstructive Surgery is always of the highest quality and the office never compromises its clients care or comfort. Dr. Eugene Cherny is a highly decorated and distinguished surgeon who is proud to be a part of serving the needs of the local Des Moines area communities. For more information, please visit http://heartlandps.com
Heartland Plastic & Reconstructive Surgery, P.C.
10611 Hickman Road
Des Moines, IA 50322
USA