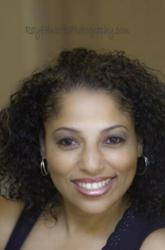 "I knew I needed a vehicle to match me to the women who I was meant to empower to embrace their natural talents."
- Caprice Smith
Owings Mills, Md. (PRWEB) December 20, 2012
The Heart Link Network® welcomes a new female networking Leader in Owings Mills, MD. Caprice Smith is a Business Coach for Women Entrepreneurs and is dedicated to helping female business professionals connect, create meaningful relationships, grow their businesses, and succeed in the community.
The Heart Link Network® was founded by Dawn Billings, entitlement and personality expert, and author of over 20 books. In 2008, Ms. Billings was selected as one of the nation's 80 emerging women leaders by Oprah magazine and The White House Project. In addition to her role as CEO of HLN, Dawn Billings is also an executive coach and highly sought-after speaker.
"For years I dedicated my life to helping women and children through my private practice," said Dawn Billings, Founder of The Heart Link Network. "I loved mentoring women and teaching children to dream. I wrote over 20 books so that I could help more people than I could simply sitting in my office. But now, with The Heart Link Network I feel I am helping women better than ever. The Heart Link Network connects and links women to new ideas; resources, products and services that help them succeed. My dream is that every woman will be fortunate enough to attend a Heart Link Networking meeting, and experience the gift of connection they find there."
The Heart Link Women's Network® is intimate, fun, and welcoming to all women. Professional women come together to showcase their business, products and services. Each woman attending showcases her business for 3 minutes with undivided attention. Each networking event offers a light lunch or dinner, and an opportunity to socialize with like-minded professionals.
"I am so excited to be a part of the Heart Link Network, I know it will connect with my perfect client and awesome entrepreneurs just like me," said Smith. "So, there I was embracing my life filled with coaching women in their businesses, leading my community through my Non-Profit organization called SharperMinds Consultants, PTA President, and still felt that there were other ways to honor my uniqueness. I stumbled upon HLN and listen to the recording and like a breath of fresh air, there it was. I knew I needed a vehicle to match me to the women who I was meant to empower to embrace their natural talents."
The Heart Link Network® is committed to the success of women who have small businesses, and offers more networking locations than any other women's networking organization. No membership is required. The meeting fee is a nominal $25.00 and includes a light meal as well as a company-exclusive spot at the meeting. Women in business may go to http://www.21117.theheartlinknetwork.com to register for the next gathering. To see a full list of women networking locations, learn the generous benefits and perks of sponsoring a local chapter, or to submit an application to lead a chapter of The Heart Link Network®, visit http://www.theheartlinknetwork.com