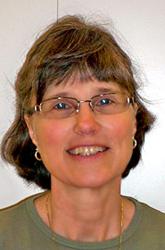 "Women that attend our events benefit by increasing their sphere of influence while having a great time building lifelong friendships."
- Linda Feagin
Lockport, NY (PRWEB) December 21, 2012
The Heart Link Network® welcomes a new women's networking Leader in Lockport, NY. Linda is a Director for Melaleuca and also a Distributor for SendOutCards and she is excited to serve her community leading networking events for professional women.
"I'm excited to lead a local Heart Link Network chapter. Our chapter is full of women that love referring business to each other. Women that attend our events benefit by increasing their sphere of influence while having a great time building lifelong friendships." - Linda Feagin
Women who attend The Heart Link Network® meetings enjoy showcasing their business in the spotlight for 3 minutes while still enjoying time set aside for socializing and connecting with one another at the gathering. The Heart Link Network® is the only networking organization that has a special program to honor different women in the community such as teachers, new moms, nurses, firefighters, police, military, etc. each month. Each month, these women who are normally excluded from networking, are celebrated and honored at The Heart Link Network meeting.
"I believe that when relationships are created, business naturally happens. It's organic and long-lasting," says Laura Wells, president of The Heart Link Network. "Women appreciate and value fairness and authenticity. We are tired of the fluff and superficial relationships that we get from traditional networking meetings. The Heart Link Network is the perfect combination of a fun 'girls-only social event' and 'networking for businesses. Real friendships and real business takes place at a Heart Link Network meeting." - Laura Wells, President of The Heart Link Network
The Heart Link Network® has more networking locations than any other women's networking organization. The meeting fee is a nominal $25.00 and includes a light meal as well as a company-exclusive spot at the meeting. There is no up-front membership fee required. Women in Lockport, NY, may go to http://www.14094.theheartlinknetwork.com to register for a gathering. To see a full list of women's networking locations, discover the generous perks of sponsoring a local women's networking chapter, or to submit an application to lead a chapter of The Heart Link Network®, visit http://www.womens-networking.com
THE HEART LINK NETWORK® was created by Dawn L Billings, an executive coach and highly sought-after speaker. As a psychology and personality expert, and author of over 20 books, Dawn was selected as one of the nation's 80 emerging women leaders by Oprah magazine and The White House Project.