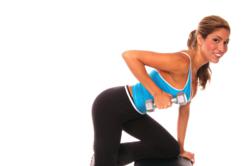 Fashion, fit, function and comfort have all seen serious improvement in women's specific heart rate monitors.
(Vocus/PRWEB) April 19, 2011
The best women's heart rate monitor products for 2011 have sincerely recognized that women want their very own colors, products, styles and fit. No more unisex, one-size-fits-all rhetoric – today's women demand fashion, combined with function, and this has driven manufacturers to more carefully consider their gender-specific styles.
"Over half of our company employees are women", explains Heart Rate Watch Company Founder Rusty Squire. Squire continues, "There is no shortage of fashion advise here and the critiques are seldom sugar-coated". This is why the company decided to create a category devoted solely to women's products and to do a review of heart rate monitor products that were designed exclusively for women.
There is some really good news for women this year on two fronts – comfort and style. First, the heart rate monitor styles and colors have gotten a lot more fun. Furthermore, the top manufacturers, like Garmin, Polar and Suunto have created soft, textile straps that are vastly more comfortable than previous generations of chest straps.
Polar USA has even created a sports bra made out of patented, heart-sensing fabric technology developed by a company called Textronics. Polar licensed the technology from the company, which has since been acquired by athletic giant Adidas.
NEW STYLES – GAGA OOO-LA-LA
Ladies, this year, white is hot and Polar has a brand new version of its extremely popular Polar FT40 watch that is pure white. It also helps you exercise at the proper intensity for both cardiovascular fitness and fat burn, plus uses the ever so comfortable Wearlink chest strap with patented heart-sensing fabric.
Polar recently created a bright red version of the Polar FT7 that uses a silver band for an accent. This has been the most popular selling Polar model for 2011 and was just released in January. This version, too, comes with the super comfortable soft chest strap but, you can eliminate the strap altogether with a specialized cardio sports bra – more on this below.
Suunto watches of Finland, have released some super-fun women's heart rate monitor watch styles in their very latest M Series. The M Series also include Suunto's Dual Comfort strap, which is one of the most comfortable straps our test team has ever tried.
The Suunto M2 comes with a fun, red band and white face. This watch offers large and easy to read font type, while keeping track of heart rate and calories.
The Suunto M4 offers two great styles, one with a turquoise face band and a second with a pink colored face band. The M4 offers the Comfort strap technology and gives a higher level of guidance on your exercise routine. All of the above watches are featured in the attached video if you would care to get a first-hand glimpse.
Finally, the Suunto M5 offers connectivity with foot pods and bike pods, for measuring speed and distance, plus comes in a very elegant gold and silver band accent.
Not to be left out, Garmin has two fun versions of their women's Garmin FR60 heart rate monitor that come in lilac and the, very popular, pink and white Limited Edition. The Garmin Forerunner 110 GPS watch is also very popular with women that like to run because of accurate speed, distance and heart rate data.
CONTINUOUS HEART RATE WITH NO STRAP?
Polar released a women's sports bra made of a patented heart-sensing fabric in 2010 that allows women to receive continuous heart rate data without wearing a chest strap, at all. Just snap a transmitter into two snaps on the front of the bra and it will read, and transmit, all of your heart rate and calorie data without the strap.
The year 2011 promises to be a colorful and comfortable one, filled with color, choice and comfort.
# # #