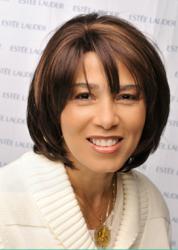 Livingston, MT (PRWEB) February 16, 2012
The Hearts Center, an international spiritual community with headquarters in Livingston, Montana, recently held its annual election of officers and council members. Central Council officers Deborah Timberlake (president), Steve Miller (vice-president), and Jackie Fleder (treasurer) were reelected. New council members Dee Stewart and Joel Rosenfeld were elected to replace outgoing Carol Wells and Donna Korth. International representatives on the International Council include: Jaime Urrutia (Chile), Hermes Alberttis (Uruguay), Jenny Persson (Sweden), Mario Mesa (Mexico), Nikos Kyriazopoulos (Greece), Aida Bautista Rodriguez (Spain), Marina Rugilo Salgado (Argentina), Constance Welzel (United Kingdom), Arny Hjaltadottir (Canada), Maria Min (Netherlands), Donna Drigan (United States), Rune Hagen (Norway), and Ralph Douwe Raaths (South Africa).
The Hearts Center Community is an international spiritual community with centers in many countries and many heartfriends who travel on pilgrimages to sacred places around the world to do spiritual work for the ascended masters of the Great White Brotherhood. The date of December 21, 2012 is the end of the Mayan calendar and beginning of the fifth sun. The Hearts Center pilgrims will mark this auspicious event with a pilgrimage to Lake Titicaca Peru in December, 2012.
Join Heartfriends from around the world in a simulcast prayer service hosted by leaders from 12 different countries. Every fourth Saturday, prayer leaders from Argentina, Spain, Sweden, Chile, South Africa and other countries take turns leading prayers and invocations for their own nation and for the Earth. On February 25, the focus will be on the "Sun to bring Light to our Countries." This focus ties into the thoughtform or theme of the year given by Gautama Buddha at the New Year's conference, and that thoughtform will be used in tandem with prayers. Join the simulcast on February 25 at 7:00 a.m. MST via the Hearts Center broadcast system or on the International Prayer Broadcast page.
The Hearts Center Community connects many heartfriends worldwide whose mission is to realize personal enlightenment and share the ascended masters' love-wisdom teachings throughout the Earth. The community believes that each soul has a personal connection with her Higher Self. With the ascended masters as examples of selfless living, each individual may advance in personal discipleship toward the goal of the ascension through study, devotion, and service to life.
###