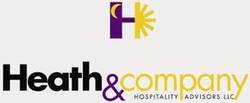 Not only have we developed the hospitality industry's preeminent suite of productivity tools, but also, our consultants' hands-on approach helps them become trusted business advisors to our clients
San Jose, Calif. (Vocus) July 31, 2009
Executives of The San Jose Hilton, a 353-room hotel connected to the San Jose McEnery Convention Center have found a strategic way to cut costs while improving service.
After determining last year that their labor expenses were higher than those of similar hotels, they sought out a next-generation labor management system that could control schedules and costs. They turned to Heath and Company of Roswell, Ga., the industry's leading hospitality management consultants.
Heath and Company assessed the fixed staff schedules and installed a multi-module software system called OnTrack™, which automates many functions, sets up tools for budgeting, forecasting, and scheduling employees according to business volume, not the clock.
With new service standards in place, the hotel operators could, for example, correctly match a given the number of room nights with the standard number of front desk clerks or bellmen. The return on investment was significant and immediate. Compared to the labor costs of the previous year, the San Jose Hilton was able to save more than $1 million a year in payroll and benefits.
"In this new economy, we have to find a smarter way to run the business so that we stay profitable," said Chuck Bond, the Chief Financial officer of DiNapoli Capital Partners, owners of the San Jose Hilton. "That's what this Heath system enables us to do."
Unlike other management consulting firms, each Heath and Company consultant has at least 10 years of direct hospitality operations experience. Heath and Company installs and supports its proprietary software, OnTrack™ suite of user-friendly, web-based tools developed specifically for the hospitality industry.
"Not only have we developed the hospitality industry's preeminent suite of productivity tools, but also, our consultants' hands-on approach helps them become trusted business advisors to our clients," said David Heath, president of Heath and Company. "Clients appreciate productivity solutions that work, implemented with the guidance of knowledgeable professionals who understand their operations".
Reports and analysis can be accessed and printed instantly from anywhere with a secure Internet connection. The OnTrack™ system enables managers to forecast staffing needs in hotels, casinos, restaurants, spas and golf operations. In combination with Heath and Company's library of best practices, clients, such as the San Jose Hilton, are able to cut waste while maintaining - and often improving - service standards.
About Heath and Company
Heath and Company is a management and consulting firm which helps hospitality clients retain just the right amount of labor to meet and exceed customer expectations while achieving profitability targets for hotel owners. The firm's consultants and proprietary OnTrack™ software enable client businesses to manage more efficiently staffing in hotels, restaurants, spas, golf operations and casinos. Heath and Company is located in Roswell, GA, and has consultants in major cities across the United States. For more information please visit http://www.heathandco.com.
MEDIA CONTACTS:
Irine Krass, Novom Marketing, Inc., (323) 882-8333
Valli Herman, Novom Marketing, Inc., (323) 882-8333
# # #