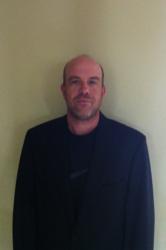 Heath Guido is by far one of the top trainers in the country.
Tampa, FL (PRWEB) May 14, 2011
Heath Guido, a certified sales trainer for over 15 years, who has taught and trained thousands of professionals in the art of Telesales will bring his exceptional knowledge of the sales industry for free. Throughout the rest of the year Heath Guido will host a series of webinars on how to become a better salesperson.
These webinars will be presented free of charge for anyone to attend.
Most sales trainers would charge anywhere from $500.00 to $1000.00 a day for this type of training.
Some of the webinar topics that Heath Guido will cover are:
How to Close for Big Dollars.
How to make anyone a customer regardless of needs.
How to increase productivity on the phone.
Why the risk free close still works.
How to prospect for new customers.
Why emailing and telemarketing go hand in hand.
These are just a few of the webinar topics that Heath will discuss in the next few months. If you are interested in attending these events please email Heath Guido at: Hguido1(at)gmail(dot)com for additional information on dates and times of the webinars.
###