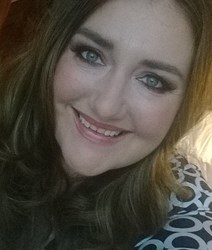 I'm excited that we finally found the highly results-driven, truly strategic CMO that we've been searching for in Heather. - Ron Cameron, President and Co-Founder, KnowledgeLake
St. Louis, Missouri (PRWEB) February 18, 2014
KnowledgeLake, an enterprise-class ECM company, officially announced today Heather Newman has joined the company as the organization's first-ever chief marketing officer. As CMO, Newman will lead KnowledgeLake's marketing efforts, including global strategy, corporate branding, partner development, and product and solution marketing.
"I'm excited that we finally found the highly results-driven, truly strategic CMO that we've been searching for in Heather. Her proven track record of enabling technology companies to achieve maximum results and deliver an unmatched customer experience is highly-regarded in our industry. I am confident her passion, entrepreneurial spirit and industry expertise will allow us to continue improving how we serve our clients," said Ron Cameron, President and Co-Founder, KnowledgeLake.
Newman's years of experience in building global, high-tech marketing businesses has helped drive revenue for many companies through alignment with sales, partner channels, leadership teams and clear execution of initiatives. The majority of her career has been spent working with the largest technology companies in the world, including Microsoft, Google, Amazon, Hewlett Packard, NetApp and Dell.
"After a long-time professional relationship with KnowledgeLake, it is truly an honor to serve as the organization's first CMO and to work with such a talented team. I am extremely impressed with the innovation and solutions KnowledgeLake brings to a quickly evolving industry. I am looking forward to jumping in and helping support KnowledgeLake's existing customer and partner relationships and take KnowledgeLake's business and brand to even greater heights," said Heather Newman, CMO, KnowledgeLake.
In 2006, Newman founded the highly-successful consulting business Creative Maven, where as CEO and CMO, she has produced hundreds of marketing campaigns and events for high-tech companies, such as Microsoft, KnowledgeLake, GimmalSoft, OmniRIM and Ascentium. Most recently, Heather served as the SVP of Global Marketing for AvePoint, the world's largest provider of enterprise-class governance solutions for collaboration platforms, where she was nominated for The CMO Club Rising Star Award - 2013.
"Heather combines great marketing instincts with a passion for data driven marketing decision making and customer engagement. I look forward to seeing great things from her in her new position," said Pete Krainik, Founder, The CMO Club.
In addition to The CMO Club, Newman is an active member of a number of professional organizations, including: The American Marketing Association (AMA), Argyle Executive Forum (CMO Membership), Meeting Professionals International (MPI), and the Professional Convention Management Association (PCMA). She has also been named to the 2014 Board of Directors for AIIM, The Global Community of Information Professionals.
"We are delighted to have Heather's extensive marketing experience and creativity on the AIIM Board. In addition to her personal talents, we are excited to have KnowledgeLake involved at the Board level," said John F. Mancini, President and CEO, AIIM.
You can connect with Heather Newman on LinkedIn and on Twitter.
About KnowledgeLake
KnowledgeLake is an innovative software and services firm specializing in helping Microsoft-driven organizations solve their document-intensive business challenges through expert guidance, council, services and enterprise software solutions. KnowledgeLake provides the business expertise and technology needed to help clients efficiently capture, store and manage process related documents as part of an over-arching Enterprise Content Management (ECM) vision.
Headquartered in St. Louis, Missouri, KnowledgeLake is a three-time Microsoft Partner of the year award winner and is recognized as the founder of the SharePoint document imaging marketplace in 2003. KnowledgeLake enables its customers to maximize and extend their already sound investments in proven Microsoft technologies, such as Microsoft SharePoint, Microsoft Office and Microsoft Office 365. Equity funded by PFU Ltd. (a wholly owned subsidiary of Fujitsu Ltd.)