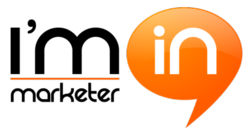 St. Augustine, Florida (PRWEB) May 09, 2013
I'm In Marketer's expert app developers are at it again. Currently, they are designing small business apps with the newest one being the Heathers Executive Taxi app. The taxi company is a reliable service provider for all kinds of events and has now received an exclusive app from the top name in mobile applications. Now, potential customers get to interact with them with just a single app.
The Heathers Executive Taxi mobile app from I'm In Marketer has a quick and straightforward design. It is easy to understand with just one glance at the following menus: Contact Us, Around Us, Book It!, and Loyalty. Among these features, customers will surely love the Loyalty menu. It gives complete and concise details about how to grab exclusive offers and deals directly from Heathers Executive Taxi app. With just a single tap, users can view how they can get discounts. At present, there are three deals for loyal customers, which range from a 10% to 30% discount on succeeding trips and longer journeys.
Easier Booking and Communication
When the app is launched, the user will immediately see the contact number of the taxi company. More comprehensive contact information can be found by simply tapping the Contact Us menu. The app will automatically connect with the GPS function of the user's phone and will match with the location. This is to ensure that the user will immediately receive the appropriate site and contact information to use.
If the customer does not wish to talk over the phone, but prefers to communicate via email, the Contact Us button is the only option to tap. It already includes the email address of Heathers Executive Taxi for a much simpler and faster way to inquire or book.
However, if booking is the main purpose of the customer when using the app, there is no menu to tap other than "Book It!" This features an intuitive interface where the user can schedule his or her next reservation. The process is decreased to a few taps where the customer only needs to select a location, time, and service from the available options. Booking details are provided including the duration of the service and the costs. The transparency makes this an ideal app to control and manage expenses on taxi services.
Currently, Heathers Executive Taxi provides comprehensive services for in- and out-of-town transportation, deliveries, daily pick-ups, and airport transportation. The taxi company boasts affordable rates for their transport services and even offers a flat rate for out-of-state destinations. They are headquartered in St. Augustine, Florida.
More Features
The app allows users to register an account so that they can easily keep track of their booked services and schedules. It also offers a much more simplified way of chasing after discounts as it instinctively records the customers' current and previous transactions with Heathers Executive Taxi.
The Around Us feature gives customers information on the businesses surrounding Heathers Executive Taxi. The app cleverly exposes nearby restaurants, attractions, and hotels, providing a quick look on what to expect during trips.
About Heathers Executive Taxi
Owned by a businesswoman named Heather, the company provides taxi services in and out of Florida. Drivers are available at any time of the day. Customers can expect professional and polite staff for a much more enjoyable trip.
You can download the Heather's Executive Taxi mobile app from the Apple app store at the following link, https://itunes.apple.com/us/app/heathers-executive-taxi/id642626855?mt=8, or for your Android phone at the following Google Play link, https://play.google.com/store/apps/details?id=com.app_exectaxi.layout.
About I'm In Marketer
I'm In Marketer has a group of knowledgeable developers dedicated to providing small business apps that can increase profits and help small sized companies grow. As more and more iPhone and Android users emerge, I'm In Marketer supplies small business apps for both iOS and Android platforms.