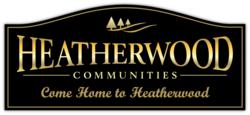 Heatherwood Communities believes in reasonable prices for outstanding accommodations.
Islandia, NY (PRWEB) June 27, 2013
For more than 50 years, Heatherwood Communities has been synonymous with family-oriented Long Island Rental Communities in Nassau and Suffolk counties. Now the firm is advancing into the New York Metro area with two properties currently leasing in Brooklyn and Queens with plans to expand further into the boroughs for a total of four properties leasing or with construction underway by 2014.
"This year Heatherwood is scheduled to open its doors to luxury rental buildings in Long Island City and Williamsburg," states Michael Spampinato, Marketing Director, Heatherwood Communities. "For generations, Heatherwood has provided affordable and amenity-packed communities for suburban families," he notes. "Our expansion toward Manhattan enables urban families the opportunity to lease an apartment in a unique property at readily affordable prices," Spampinato adds. "The public's very positive response to our new initiative has our organization very excited about the future," he concludes.
Heatherwood Communities new offerings stand out from their competitors; each is visually appealing and differs from the norm. One of the two properties that are currently available is 27 on 27th in Long Island City, Queens, which features sweeping Manhattan views (even from lower floors), a rooftop deck and double-height ceilings in public areas. A 27-story building, it has been designed to provide tenants a feeling of privacy with only six units per floor.
The firm's other current offering, The Union, in the heart of Williamsburg, Brooklyn, also features a dramatic glass curtain wall providing great stature and curb appeal. A private outdoor courtyard and swimming pool, a state-of-the-art fitness center and concierge coupled with upscale residences are but a few amenities that are drawing tenants to this new property.
Also in the works is a new Heatherwood NYC website to showcase the firm's upscale Queens and Brooklyn rentals. Two are currently available for lease and a third rental property will be leasing by the end of this year. A 4th Heatherwood NYC property is slated for a ground-up build in 2014. The website will cater to Heatherwood's discerning urban clientele and their requirements by highlighting the luxurious appointments and amenities that each distinctive property offers. Additionally, the site will enable visitors to view floor plans and individual property details. Another convenience, an online application will enable prospective tenants to fill out and submit their choice of both the building and apartment in only a couple minutes.
About Heatherwood Communities:
Heatherwood Communities has 17 Rental Communities throughout Nassau and Suffolk Counties. From villas to high rises, their luxury properties boast resort amenities such as clubhouses, pools, golf courses (one of which is PGA certified), ponds stocked for recreational fishing, community centers, fitness facilities and more. Heatherwood Communities believes in reasonable prices for outstanding accommodations. The properties are pet-friendly, include free heat and water and are currently undergoing modern, multi-million dollar renovations for all complexes, inside and out. Additionally Heatherwood management adheres to impeccable maintenance standards to provide its tenants with 'round the clock response to any maintenance issue.
Heatherwood Communities is a privately owned, family run company that develops and maintains the finest rental communities. They are a leader in rental communities on Long Island, providing the best customer service to their tenants and reliable maintenance for their apartment or townhome. The firm sincerely believes: "You can just rent an apartment, or you can come home to Heatherwood."