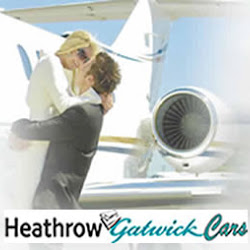 "Time is the longest distance between two places."
London, UK (PRWEB) December 06, 2012
HeathrowGatwickcars.com is excited to introduce its online booking option for air bound travelers this holiday season. This new feature allows travelers to avoid busy telephone lines and request airport transfer transportation in just a few clicks. A simple visit to the website allows one to book transportation to or from London's two major airports. A reminder email is sent out 6 hours prior to the pre- scheduled pick-up to remind clients of their transportation request. Furthermore, HeathrowGatwickCars.com allows clients to pay online or by cash at the end of their journey.
When it comes to transferring there aren't many options available between London Airports. In fact, for connecting flights between airports the only two direct transfer methods are by coach or taxi (Black Cab or Private Hire). Private hire transfer provider HeathrowGatwickCars.com provides an inexpensive, comfortable alternative to the normally stressful taxi ride.
Inside the airport terminal, travelers are greeted by a London licenced private hire driver. All drivers will have appropriate greeting sign and will assist travelers by carrying their luggage to the vehicle.
To book an airport transfer today, please visit the new online booking system.
About HeathrowGatwickCars.com
HeathrowGatwickCars.com has been providing private hire transfer services to and from London's major airports for over three years. They are the official Licenced London Heathrow-Gatwick transfer service in the area. HeathrowGatwickCars.com provides London licenced vehicles holding up to 9 passengers and their luggage. Flight arrival time is monitored for free by the licenced driver to avoid delays or missed flights. All of the licenced drivers aim to provide excellent customer service by showing up "on time, every time."
Bookings can now be made online or via telephone (+44 0 208 656 4509).