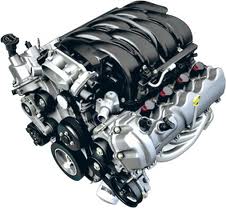 Most new vehicles are provided with warranty coverage designed to protect most of the parts that are installed on these vehicles.
Hartford, Connecticut (PRWEB) April 01, 2013
The sales of compact pickup trucks have helped Ford, Chevrolet, Dodge and Toyota to become household names in North America. Each of these manufacturers also creates larger trucks that are used for commercial and non-commercial purposes. The AutoProsUSA.com company is now discounting its heavy duty truck parts for buyers online. These parts include gasoline and diesel truck types online at http://autoprosusa.com/used-truck-parts.
Some of the most common parts that can fail on a vehicle include the engine, transmission and parts of the drive train system. Many of these parts represent expensive replacements that are traditionally purchased directly from automotive dealerships. The OEM, aftermarket and used auto parts that are now available for sale online at discounted prices are designed to provide better purchasing options for truck owners and companies currently providing installation services to owners of vehicles.
Both internal and external parts can fail on heavy duty trucks and require an immediate replacement. Most new vehicles are provided with warranty coverage designed to protect most of the parts that are installed on these vehicles. Since owners of used vehicles are often without warranty protection, the AutoProsUSA.com company now provides used parts with warranty coverage. This coverage term is provided as a secondary option for buyers searching for higher quality parts sold for a lower price.
Aside from the truck parts discounts found online, a new search tool is now added to the company website. This new search system provides immediate price quotes for all in stock parts. This system is intelligently designed and offers multiple quotes from suppliers able to offer low prices online. This resource was created to help save truck owners and others time when purchasing parts online. The company inventory is now updated daily to ensure all pricing remains accurate when requested.
About AutoProsUSA.com
The AutoProsUSA.com company is one of the leading aftermarket, OEM and used parts retailers on the Internet. This company provides its own inventory along with inventory from selected suppliers to create a larger buying network online. The helpful staff working for this company provides immediate assistance when requested by customers. The AutoProsUSA.com company is able to purchase inventory at lower prices and passes along the savings to all customers using this company as a parts resource center online. By passing along the original warranty protection, this company ensures that all customers receive warranties for parts purchased.