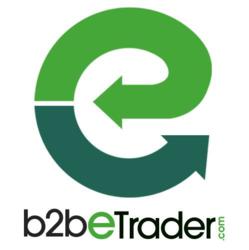 Want to get top dollars for your commercial assets?
B2Betrader.com is your source!
St. Peterburg Fl. (PRWEB) January 29, 2012
Starting a business in a recession is real challenge. It's hard to come up with startup capital to make a business truly take off. Heavy equipment can be very expensive when it's purchased new. That's why more and more industrial companies are cutting their costs in this area by purchasing used. It at least gives them a starting point. After that, they can make upgrades as they see fit. There are plenty of benefits to purchasing used equipment on B2BeTrader. B2BeTrader gives small businesses a chance to score some great deals on used restaurant equipment, office equipment, medical equipment, heavy machinery equipment and much more.
Benefits for buying used heavy equipment.

Access to the biggest marketplace in the world. B2BeTrader doesn't just list used heavy equipment. The site also submits every new listing to all of the social media networks. As a result, the heavy equipment being sold gets the largest possible exposure. Practically anyone with a smartphone or a laptop computer can see it. Businesses who are looking to purchase used heavy equipment will be happy to know that they can find whatever used tractor or backhoe they need.
Literally everyone is on the site. From equipment resellers to new companies looking to buy used heavy equipment, everyone is covered. This gives buyers and sellers the advantage of competitive prices. Because B2BeTrader is such a large market, companies can buy or sell their equipment quickly, often getting just the price they want.
The B2BeTrader Mobile App (coming soon) will help businesses source equipment locally. This is a huge challenge when businesses are faced with issues of trust. Sometimes business owners want to meet face-to-face with other businesses owners when buying or selling their used heavy equipment. That way, they know they can look over the product and get some kind of risk-free guarantee. Buying used equipment is a leap in trust for anyone. Nobody wants to make the wrong bet, and with B2BeTrader, nobody has to.
There's no membership fee or obligation. B2BeTrader does not require buyers or sellers to join and pay a membership fee. Business owners can simply login, do a quick search, and find others who are looking to buy or sell their used heavy equipment. B2BeTrader does not take a percentage of any sales either. It's simply a free way to get good used equipment leads.
It's the green thing to do! There's no reason why any of the used heavy equipment out there should go to waste. With B2BeTrader, it doesn't have to. Companies can feel a little better about themselves when they purchase used equipment that would have otherwise gone to a landfill. Now it's bringing in profit and reducing our carbon footprint. Who can argue with that?
The world is changing, and more businesses are realizing that they don't need to start with the fanciest setup. They just need something to keep their business strong through the recession and into the future. It seems like everyone is on B2BeTrader these days, looking to get the best possible deal on used heavy equipment. They aren't just doing it because of the selection and the prices. They're doing it to take a stand and make a positive impact on the planet.
Click here to place free ads.
More Information:
About Us:
B2Betrader is a business to business (b2b) classified and directory website. This website serves businesses that are looking to get the most out of their assets whether they are equipment, supplies or services. This website will help businesses operate efficiently, and at the same time, help the environment by reducing unnecessary waste. B2Betrader is a one-stop shop for companies' procurement buyers, supply chain / outsourcing management teams to buy, sell, trade and barter equipment, supplies, services and any other assets. As businesses are scaling back due to the economy, this website will be an important source for raising capital to help finance upcoming new projects or help with the maintenance of current infrastructures.
# # #