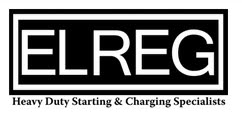 Elreg Distributors Ltd. Celebrates National Road Safety Week
Burlington, Ontario (PRWEB) May 28, 2012
Elreg Distributors Ltd. are heavy duty starting and charging specialists, providing a variety of high output parts like a heavy duty alternator to high performance vehicles. Since the team at Elreg works so closely with those in the automotive industry the company takes National Road Safety week very seriously.
May 15th marked the beginning of National Road Safety week in Canada. Whether operating a standard car, motorcycle, bicycle or a more unconventional heavy duty vehicle such as an EMS vehicle, bus, commercial truck, heavy duty off-road or light duty commercial or industrial vehicle, Elreg wants to remind people of the importance of driving safely.
For most Canadians driving is a regular part of life, but it can also pose a danger. Whether the danger is caused by driver inattention, or a faulty part like a poor quality high voltage alternator, road safety is critical especially at this time of year. Since the months of June, July and August in Canada have in the past had the highest road fatality and injury rates it's worth it to take a moment to consider the importance of road safety and ways in which all drivers, passengers, cyclists and pedestrians can reduce road related injury and death.
With the recent completion of National Road Safety Week, Elreg Distributors Ltd. would like to remind drivers of the various ways that they can improve road safety by increasing concentration, carefulness and ensuring vehicles are properly maintained with high quality parts like a high performance alternator.
Driver inattention is a leading cause of accidents causing injury and death. A study commissioned by The Steel Alliance and Canada Safety Council "demonstrated that 80% of drivers admitted to multi-tasking while behind the wheel" ("Keep Your Eyes On The Road!" Canada Safety Council, May 15, 2012). Whether driving a car on the road, walking down the street, or driving a forklift in a factory keeping full attention on the task at hand and being aware of all surroundings at all times is important.
Inattention due to cell phones, GPS devices and smart phone devices can lead to accidents. Certainly driving and texting or driving and talking on the phone has been proven to be dangerous, but so is talking and texting while walking down the street, riding a bicycle or driving a heavy duty vehicle that uses a high output alternator. Whenever a person takes their attention away from the road an accident can occur.
Driver distraction and carelessness are often a cause of accidents. Vehicles that have not been properly maintained can also cause serious accidents, especially if the vehicle is a heavy duty machine such as a commercial or refrigeration truck. Drivers of heavy duty vehicles should always perform a vehicle check before driving anywhere. Looking to ensure that wheels are inflated and all parts are securely in place is important. In addition, drivers need to perform regular maintenance on their heavy duty vehicles to ensure that their high voltage alternators and other important parts are in good working order.
The team at Elreg Distributors Ltd. encourages everyone to drive carefully and to use National Road Safety Week as an opportunity to improve safety on our roads. For more information visit http://www.Elreg.com, or contact us toll free at 1-800-387-4078.