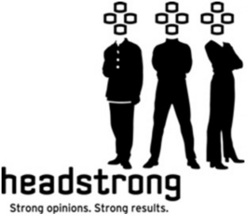 New York, NY (Vocus) May 13, 2010
There is general agreement that credit rating agencies had a significant role in causing the recent financial crisis. Ben Wolkowitz, Senior Advisor to Headstrong, analyzes several of the key proposals for regulating credit rating agencies in his white paper, Reforming Rating Agencies, and finds them wanting. He also makes the case for instituting broad comprehensive reforms arguing that currently proposed "piecemeal solutions" are unlikely to bring about much needed "dramatic reform".
As Wolkowitz sees it there are three areas that need to be addressed to ensure comprehensive, effective reforms. Prominent among them is the current business model whereby the issuer who has a vested interest in securing the highest possible rating is the source of compensation for the agencies. It is difficult to find a parallel financial arrangement in any other aspect of the economy, for good reason. Moreover, the industry has significant barriers to entry that are enforced by the regulatory authorities. He finds it inexplicable why regulators promote less rather than more competition especially when it is apparent that those relying on ratings would benefit from more competition among credit rating agencies. Finally seeking restitution from the agencies for damages caused by erroneous ratings is complicated because the opinions of the agencies have historically been granted protection under the First Amendment of the U.S. Constitution. A case could be made for such protections if the adversely affected parties had paid for the ratings, but under the current situation such legal protections seem both counterproductive and counterintuitive.
In this white paper alternative regulatory proposals are discussed. In several cases the proposed recommendations rely on practices that had been in place and were superseded by what have proven to be inferior alternatives. Wolkowitz suggests that a fundamental change in the economic arrangements applicable to the credit rating agencies and the removal of legal safeguards are more likely to be effective than the incremental modifications of current regulation that have so far been proposed.
Please click here to download a copy of the white paper.
"Headstrong" is a registered trademark of Headstrong Corporation in jurisdictions throughout the world. All other company and product names may be trade names or trademarks of their respective owners.
###