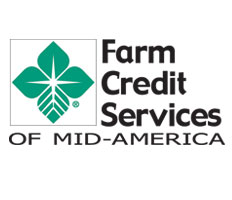 It's a great way to support the members of the cattle associations. It also creates a good base of youth who could be future members of these associations and are involved in cattle industry in a real way
Louisville, Kentucky (Vocus/PRWEB) February 08, 2011
The winners of the Farm Credit Youth Heifer Initiative programs in Kentucky and Tennessee were announced at each state's cattle annual convention in January. The program awards $1,000 to three students in each state who best answered an essay question on the future of cattle industry and how they would apply their heifer scholarship funds.
The competition was sponsored by the Kentucky Cattlemen's Association, the Tennessee Cattlemen's Association and Farm Credit Services of Mid-America. It recognized winners in three age divisions. One winner in each division was selected as winner based on the originality from the essay writer, as well as student leadership activities.
In Tennessee, Aaron Lay of Monroe County won the 4th-5th grade division. Abigayle Pollock of Lincoln County took the 6th-8th grade division. The 9th-11th grade division winner was Megan Snyder of McMinn County.
Kentucky presented an overall award to Ryan Halligan of Franklin County. Cody Lee Rakes of Marion County was the 14-17 age bracket winner. And Nolan Pettit of Webster County was recognized in the 9-13 age bracket.
Winners will use their earnings to purchase heifers from Kentucky Cattlemen's Association or Tennessee Cattlemen's Association members.
Joel Oney, regional vice president of Farm Credit in Lexington, Kentucky, said that Farm Credit's objective in working with the KCA and the TCA was to help ensure youth continue to have a vested interest in the cattle industry. "It's a great way to support the members of the cattle associations. It also creates a good base of youth who could be future members of these associations and are involved in cattle industry in a real way," he said.
Oney added that Farm Credit was delighted to fund and support the initiative. "Each year, we allocate funds for projects that advance our stewardship mission to support youth and young farmer groups. This program supports both, in terms of the cattle industry as well as the youth who are so vital to the future of our farm and cattle industry."
###