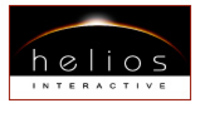 GameCore 2.0 will revolutionize the 3D game and simulation industry worldwide by enabling a new generation of creatives and developers to easily create full games, virtual worlds, and other 3D interactive content.
Winter Park, FL (PRWEB) July 1, 2009
Helios Interactive (heliosX.com) will officially launch GameCore 2.0 (gamecore3d.com) - the newest release of their 3D game creation toolset and engine - in partnership with Full Sail University and Digital Media Alliance Florida (DMAF), the state's Digital Media Industry association, at the June 30th DMAF Digital Media Seminar (DiMeNar) hosted at Full Sail University's Entertainment Business building, the site of Full Sail University's Hall of Fame.
The Launch event will include speeches from Orlando Mayor Buddy Dyer and Winter Park Mayor Ken Bradley, as well as comments from Full Sail University President Garry Jones. The GameCore 2.0 product launch will be presented by Ravé Mehta, CEO of Helios Interactive and will showcase the latest features and capabilities that allow individual artists, independent developers and full blown studios to rapidly create and iterate concepts as well as produce full-fledged Games and 3D Interactive Content without the traditional barriers of complex technology, programming expertise and high development cost.
"GameCore 2.0 will revolutionize the 3D game and simulation industry worldwide by enabling a new generation of creatives and developers to easily create full games, virtual worlds, and other 3D interactive content." says Ravé Mehta. "There are already over 60 summer camps around the country using GameCore to teach 8-14 year olds how to build four full 3D games in one week - we're helping to create the digital workforce of tomorrow today!"
"We are thrilled to welcome Helios Interactive to the Full Sail campus and to celebrate the evolution of GameCore," says Garry Jones, President of Full Sail University. "We continuously strive to expose our 7,000 and growing student base to technology partners allowing them to create and innovate within the digital media and gaming industries, and we look forward to working with Helios on future synergies."
Ravé Mehta added, "Being located across the street from Full Sail University's world renowned game design and digital media programs, as well as their highly creative student base both on campus and online, Full Sail is the ideal University to help evolve GameCore and train the next wave of 3D interactive content developers."
The GameCore 2.0 product presentation will be followed by the DMAF DiMeNar panel discussion entitled "State-of-the-Digital-Media-Industry" featuring a panel of experts in the game development, social media, film, financing, and web sectors of the industry. "The quarterly DMAF DiMeNar events draw the who's-who of Florida's Digital Media industry, and provide some of the most insightful, relevant and educational panel discussions for our industry" said Jud French, Executive Director of DMAF. "Helios Interactive and GameCore will open up an opportunity here in our state; planting the seeds to greatly expand our 3D digital workforce by enabling small teams to start new businesses and studios around the state with very little startup capital."
Winter Park Mayor Ken Bradley stated, "MEHTA acquired this gaming company and technology from Vancouver and relocated them to Winter Park and the Metro Orlando region. Mehta's choice in location shows that our region and city have the infrastructure through Full Sail and many other regional partners, to support our ever-growing digital media industry. They could have gone anywhere in the world and they have decided to call us their home….this is economic gardening at its best. GameCore 2.0 will have an impact on the career choices our future generation will make and it is all happening here in our own backyard!"
Orlando Mayor Buddy Dyer added, "Orlando hosts one of the top 12 clusters in the country for digital media and is the nation's epicenter for modeling, simulation and training industries with over 100 companies and $2.5 billion in gross regional product. The cutting-edge work that Helios Interactive is doing will further contribute to making Orlando a world-wide Center of Excellence for 3D interactive games and simulations."
State of Florida's Film Commissioner Lucia Fishburne commends Helios and said, "This partnership between Helios and Full Sail represents more than just a product launch for Florida; it signals the start of our industry's movement towards training and creating a new type of digital workforce centered around 3D interactive content."
Guests for the event will include local and state politicians, city, county and state officials, game development and interactive media company executives, department heads of educational institutions, simulation and defense industry leaders, venture financiers, film industry veterans, as well as students, artists and independent game developers.
Other supporting partners for the event include City of Orlando, City of Winter Park, Orange County, State of Florida Governor's Office of Film and Entertainment, and Metro Orlando Economic Development Commission.
About Helios Interactive
Helios Interactive is a full service game development studio and 3D software technology company located in Orlando, Florida. Their flagship product - GameCore - is an easy to use 3D game creation toolset and engine that allows individual artists, independent game developers or full blown studios to create 3D games, virtual worlds and other interactive 3D content and applications. Helios Interactive is a MEHTA Group company. For more information, visit http://www.heliosx.com and http://www.gamecore3d.com.
About Full Sail University
Since 1979, Full Sail University, located outside of Orlando, FL, has been an innovative educational leader for those pursuing careers in the entertainment industry. With over 32,000 alumni, graduate credits include work on OSCAR®, Emmy® and GRAMMY®-winning projects, best-selling video games, and the #1 grossing U.S. concert tours. Full Sail's 190-acre campus and online education platform proudly welcomes over 7,000 students from 50 states and 65 countries.
Full Sail currently offers a total of 23 degree programs including: Associate of Science Degree in Graphic Design; Bachelor of Science Degrees offered in Computer Animation, Digital Arts & Design, Entertainment Business, Film, Game Art, Game Development, Graphic Design, Internet Marketing, Music Business, Recording Arts, Show Production and Web Design & Development; and Master of Science Degrees in Education Media Design & Technology, Game Design, Entertainment Business, and Internet Marketing; and a Master of Fine Art in Media Design.
Full Sail was most recently named the 2008 "School/College of the Year" by the Florida Association of Postsecondary Schools and Colleges. The university has also been previously named: The Harvard of Game Schools by Tips & Tricks Magazine; one of the top three New Media Schools by Shift Magazine (alongside the Massachusetts Institute of Technology and New York University); one of the Top Five Game Degree Programs in the world by Electronic Gaming Monthly; one of the Best Music Programs in the country by Rolling Stone Magazine; one of the Best Music Business Departments in the Schools That Rock: The Rolling Stone College Guide; and one of the Best Film Programs in the country by UNleashed Magazine.
For more information about Full Sail, please visit http://www.fullsail.edu.
About Digital Media Alliance Florida (DMAF)
DMAF is Florida's non-profit industry association headquartered in Winter Park. Now in its sixth year of operation, DMAF connects and promotes Florida's Digital Media, Arts & Entertainment companies, institutions and professionals. Its mission is to provide for continuing industry growth, development and worldwide recognition through partnering, education, promotion, communication, focus and advocacy. DMAF is a founding partner of the Employ Florida Banner Center for Digital Media, and a founding member of the Florida Alliance of Media and Entertainment (FAME). For more information about DMAF, please visit http://www.dmaflorida.org.
Media Contacts:
Helios Interactive
Mark Bowman, Vice President
407-671-6500
mark(at)heliosx(dot)com
http://www.heliosX.com
Full Sail University
Kristin Weissman, Director of Public Relations
407-679-0100, x5908
407-252-1179 (cell)
kweissman(at)fullsail(dot)com
http://www.fullsail.com
Digital Media Alliance of Florida, Inc.
Deborah Haughton, Director of Development & Membership Services
407-808-1444
dhaughton(at)dmaflorida(dot)org
http://www.dmaflorida.org
###