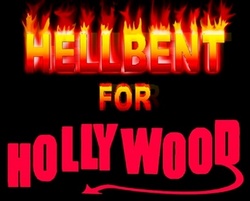 Get out of Jail free
Los Angeles, CA (PRWEB) August 17, 2009
Tricia Cruz - Actress, DJ/TV host and Comedian has been cast in "Hellbent for Hollywood" to pursue her dream to succeed in Hollywood. Tricia was chosen as one of a hundred excited and talented Actors who will be competing with each other for that ultimate prize. A complete Hollywood Career Package!
Please help Tricia Cruz by voting for her at http://www.hellbentforhollywood.com Click on the word CAST and look for #103.
All votes act as a "Get out of Jail free" card. With that Tricia will be able to use this in order to get out of elimination.
To catch Trica Cruz in action come see her live doing Stand up at the Hollywood Improv on August 30, 2009. For more information please go to http://www.triciacruz.com.
###