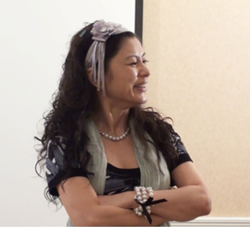 Divorce does not need to be an unhappy affair
Los Angeles, CA (PRWEB) March 03, 2015
The months of January to March happen to be a busy time for divorce attorneys and legal services with the highest instances of couples filing for divorce.
According to an analysis by the legal-information website FindLaw.com, there is an increase in searches for divorce information that starts in January and peaks in March.
FindLaw.com reported that online searches for "divorce" and related phrases such as "family law" and "child custody" jumped 50 percent during this season.
Many experts explained the decision to separate usually begins during the holiday season but most people postpone it until all family gatherings and festivities were over.
Some of them decide that breaking up before Valentine's Day is simply too cruel. But Valentine's Day is almost the last straw and they make their move.
Another legal site, Avvo.com, reports a 40% increase in those seeking help and advice about divorce in the period following Valentine's Day.
Marriage expert and bestselling author Hellen Chen talks about the growing trend of divorces, even among the older generation of baby boomers, "It's a worldwide phenomenon."
Having earned the title of "Matchmaker of the Century" as an unorthodox matchmaker who has helped couples to tie the knot, Chen has also helped couples to separate.
However, Chen said that divorce does not happen only when one signs the divorce papers.
"The divorce already begins when a couple no longer have feelings for each other. They may be keeping up daily routines but they are already strangers to each other in their own home." said Chen.
According to Chen, 80% of divorce cases can be salvaged.
"Most people attribute the reason for divorce to marrying the wrong person. If that is really the answer, second and third marriages should last but this is hardly the case." said Chen.
The U.S. Census Bureau reported the rate of divorce of second marriages at 60 percent, while third marriages at 73 percent.
To assist couples to make the right decision before heading to the divorce lawyer, Chen will be publishing a new title "The Happy Divorce Book" to be released in May 2015.
"Divorce does not need to be an unhappy affair. As long as one is willing to understand the lessons to be learned from it, it will help one move up to a higher level of satisfaction in any relationship." said Chen.
Hellen Chen's works in family, marriage and personal developments are featured in over 200 media publications in 20 countries. She is a frequent guest on independent and network radio and TV shows on FOX, CBS, NBC and ABC etc
Chen will be holding a Love Seminar for both singles and married individuals in Los Angeles on March 21. For more information on Chen's work, visit http://www.MatchmakerOfTheCentury.com