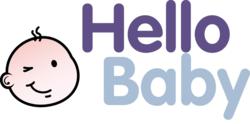 Demand from Europe has been particularly strong
(PRWEB) March 03, 2009
London, UK (PRWEB) March 3, 2009 -- Hello Baby, a London based online nursery shop, is experiencing fast growth despite the gloomy economic outlook. Sales are up 20% over the past three months and the company is employing more staff to deal with demand. The company attributes their strong performace to their Internet only sales strategy which keeps cost low and allows them to sell their products all over the world. "Demand from Europe has been particularly strong" said managing director Trevor Ginn. "The fall of the pound has made our prices really attractive to overseas customers". As well as selling on their own website (http://www.hellobabydirect.co.uk), Hello Baby also sells through eBay and Amazon Marketplace. "A multi channel online strategy enables us to reach the maximum number of online customers" said Trevor. "We all have a preferred place where we like to buy online. Many business just sell on a website, or just on eBay, but we think that this is a terrible mistake. Companies need to be flexible and go where the customers are."
Hello Baby also put their success down to providing customers with an excellent online experience and great customer service. Each product has multiple high quality photos and a comprehensive description. As people cannot touch the products they are browsing, Hello Baby believes this is essential for customers to have as much information as possible before making a purchase. In the future they hope to have videos of all of their products. Once a purchase has been made, it is dispatched the same day.
Hello Baby also have a blog where their team write about their experiences of raising children and use the social networks Facebook and MySpace to keep in touch with their customers. "Social networks like Facebook are great fun and a fantastic way of getting to know our customers." said Trevor. "They also give us instant feedback about what our customers are thinking".
Hello Baby are looking to expand their operation, moving into bigger premises and expanding their range. "We aim to be a major player in the nursery market" said Trevor "and we believe that we have built a great team and a compelling offering to customer in the UK and worldwide".
About Hello Baby - Online Nursery Shop
Hello Baby is a family run online nursery shop based in Bethnal Green, East London, UK. The company was set up by Trevor Ginn, a new parent with a background in eCommerce after the birth of his first daughter Scarlett. The company now employs 4 people and sells products all over the world.
###