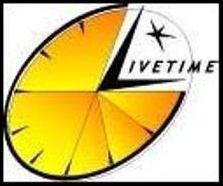 Therefore SMEs can immediately use Express. They do not have the time or resources for six to 12 month implementations or long term consulting contracts
Newport Beach, CA (PRWEB) January 29, 2007
LiveTime Software, developer of ITIL verified, Web 2.0 service management solutions, today announced the release of LiveTime Express 4.0, a new addition to the LiveTime family. LiveTime Express is specifically designed to assist SME organizations that want to gradually adopt ITIL best practices for help desk and customer support using LiveTime's proven technology platform.
Typically, SME organizations do not have the resources enterprise organizations possess, although they face many of the same service desk issues. LiveTime Software has addressed this situation with the provision of its secure "out-of-the-box" Web 2.0 Help Desk solution. Based on LiveTime's groundbreaking Service Manager platform, LiveTime Express provides access to ITIL compliant Incident Management and Configuration Management modules built around an enterprise Configuration Management Database (CMDB).
LiveTime Express ships standard with a comprehensive range of Help Desk features and an intuitive installation wizard. With a self-contained web server and relational database built-in, very little effort is required to setup and configure Express. Users simply double click the installer, apply the activation code and they are ready to begin.
"LiveTime Express is not designed as a toolset or programming language," said Dr George Vossos, Chief Technology Officer for LiveTime Software, "Therefore SMEs can immediately use Express. They do not have the time or resources for six to 12 month implementations or long term consulting contracts", said Vossos.
"SMEs instantly benefit from the moment of installation," noted Vossos. "Users gain access to real-time information relating to key service support metrics using the self-contained dashboards and reports."
LiveTime recognizes the need for SMEs to readily expand with limited resources and eases the migration from the Express product to a full-scale Service Management solution such as LiveTime Help Desk or Service Manager. "LiveTime Express customization is strictly GUI based and enables customers to upgrade to the current release without the loss of any system settings," said Vossos, "Then, when clients outgrow the Express product they can migrate to any ITIL verified solution with the push of a button."
LiveTime Express also includes basic Service Level Agreements, Service Catalogs, Customer Portal, Knowledge Base and Reporting. LiveTime Express allows SMEs to start with the very best Incident and Configuration management tool, without the complexity and costs often associated with Service Desk rollouts.
About LiveTime Software
Headquartered in Newport Beach, California, LiveTime Software, Inc. is a vendor of ITIL compliant, web-based service management, help desk and support automation software for medium to large enterprises. Many global 2000 organizations and educational institutions use LiveTime's vendor-neutral solutions to lower their costs and improve customer satisfaction. Founded in 1999, LiveTime Software is a privately held firm with offices in the United States, Australia and the United Kingdom. For more information visit http://www.livetime.com
###