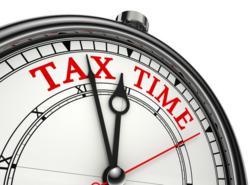 "For many, April 15th is the beginning, rather than the end, of a potentially lengthy tangle with IDOR and the IRS. The key is to seek out help with tax issues as soon as possible." -David Chang
Chicago, IL (PRWEB) April 16, 2013
The attorneys at Chang and Carlin, LLP are pleased to offer help with tax and issues and IRS problems to Illinois residents. April 15th is national tax day, and is a time where problems with the Internal Revenue Service (IRS) and the Illinois Department of Revenue (IDOR) come to a head for many Illinois and greater Chicago residents. While many consider the challenges of this time of year to be within the realm of the accounting field, the reality is that many people require extra legal assistance.
David Chang, Attorney Partner at Chang and Carlin, LLP notes, "For many, April 15th is the beginning, rather than the end, of a potentially lengthy tangle with IDOR and the IRS. The key is to seek out help with tax issues as soon as possible."
Chang and Carlin Can Help With the Following Tax Related Legal Issues:
For those facing down IDOR or the IRS, the Chicago tax attorneys at Chang and Carlin, LLP offer assistance throughout the following tax and IRS issues:
IRS Audits and Post Audit Litigation:
According to the USA Today, "The IRS acknowledged that the number of audits of individuals dropped last year, but said examinations of taxpayers with incomes over $200,000 and over $1 million increased in fiscal 2012." Audits are rare, but when they hit they can wreak havoc. An attorney can help deal with the problems that may arise during an audit.
IRS Appeals:
The IRS Appeals mission is to: "…resolve tax controversies, without litigation, on a basis which is fair and impartial to both the Government and the taxpayer in a manner that will enhance voluntary compliance and public confidence in the integrity and efficiency of the Service." However, the interests of the IRS and individuals are not always aligned, and there is a significant power discrepancy, so it helps to have assistance from a Chicago tax attorney when these controversies arise.
Federal Refund Litigation:
If you do go to court over a tax refund dispute, you may need some assistance, as the Department of Justice notes that in 2010, "…Tax Division attorneys successfully defended lawsuits against the United States representing claims of over $714 million, and, through affirmative litigation, collected $566 million. The Division is currently defending refund suits that involve over $10 billion." With significant resources and expertise, U.S. Tax Division attorneys aren't likely to succumb to an inexperienced tax lawyer.
Tax Court Petitions:
One of the more daunting letters from IRS is a "Statutory Notice of Deficiency" or a Notice of Deficiency. According to Forbes, "The purpose of the notice is to let you know that the IRS intends to assess a tax deficiency. It further informs you of your right to petition the United States Tax Court if you don't agree with the changes." Making the decision to file and undergo this process is best done with legal counsel.
Tax Liens:
Tax liens put on a home or other assets can make things very complicated. Cornell University Law School notes that, "A lien acquired by court order gives the government a security interest in property because of a failure to pay assessed taxes." This can affect one's ability to refinance a car or home, sell or transfer a piece of property, or borrow equity from a home.
Additional Help with Tax Issues
In addition to the above services, the attorneys at Chang and Carlin, LLP can assist with Withholding Tax Litigation, Civil Tax Litigation, Illinois Department of Revenue Litigation/Hearings, Wage Garnishment issues and much more.
Tax season can manifest financial issues that are beyond an accountant's expertise. While the IRS is a formidable opponent, those facing audits, litigation, and other tax-related issues stand a much better chance at a favorable outcome with the legal assistance of an experienced tax attorney.
About Chang and Carlin, LLP
The Chicago tax attorneys at Chang and Carlin, LLP provide Chapter 7 and Chapter 13 Bankruptcy filings, Real Estate services, and IRS tax help. For any tax, bankruptcy and real estate legal needs, Chang and Carlin, LLP provide the necessary legal experience and personal service that clients deserve.