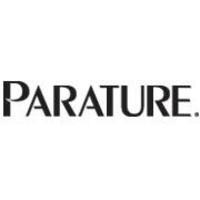 Vienna, VA (PRWEB) October 18, 2007
Parature, the global leader in on-demand customer support and help desk software, announced today their recognition as one of the region's great places to work by The Washingtonian magazine at their awards luncheon Thursday, October 18th at the Capital Hilton, Washington, DC. The award recognizes the company's achievements for creating interesting work, providing excellent compensation & benefits, maintaining a collegial staff, facilitating employee development and flexibility, as well as an overall positive work environment.
The Greater Washington Board of Trade, a 'Great Places to Work' sponsor, along with The Washingtonian presented the results of quantitative employee surveys to the crowd of 400. Parature was one of three software companies selected in the 'software services' category and was among 60 diverse companies hailing from virtually every business sector. The companies were selected from a pool of more than 225 candidates.
The companies are also profiled in the October 18th edition of The Washingtonian.
Parature scored high marks in all areas of the survey including company culture, employee benefits, strength of the management team, opportunity for advancement, and workplace morale. Parature employees noted the company's exciting and interactive environment as a differentiator over other companies. Establishing 'Five Guys Fridays' when award-winning food from Five Guys Burgers & Fries restaurants is brought in for all employees to enjoy at no cost, holding corporate quarterly meetings off-site at AMC Movie Theaters and quarterly celebrations at local hot spots, such as Maggiano's, and scenic riverboat cruises down the Potomac, as well as participating in fun cross company activities like ping-pong, basketball, soccer, and foosball tournaments adds a level of interaction that makes working collaboratively day-to-day with co-workers very relaxed, enjoyable, and productive.
"It is an honor to be named a 'great place to work' in greater Washington, D.C., particularly considering the extraordinary business community that exists in this area," stated Duke Chung, Parature CEO and President. "It is our commitment, at Parature, to not only build a successful company, but to encourage our employee's personal and professional growth while simultaneously creating a culture that is challenging, motivational, and fun."
For information on joining the growing Parature team, please visit http://www.parature.com/careers.aspx.
About Parature, Inc.
Parature is the global leader in on-demand customer support and help desk software. Our web-based support suite enables organizations to fundamentally change the way they support their customers while significantly reducing costs. The Parature suite of modules empowers associations, businesses, educational institutions, and government agencies with the ability to provide critical service information on a 24/7 basis while reducing the inbound support load through customer self-service. As a Software-as-a-Service (SaaS) provider, we deliver our solutions over the Internet using a secure, scalable application and system architecture, which allows our customers to eliminate expensive up-front hardware and software costs and to quickly deploy and adopt our on-demand software. Parature helps support over 6,000,000 end-users worldwide and is headquartered in Vienna, VA. For more information about Parature please visit http://www.parature.com or call 1.877.GO.PARATURE.
About The Washingtonian
The Washingtonian, the magazine Washington lives by, is the region's top source of information for dining, shopping, entertainment, and personalities. It has been Washington's most trusted guide to living, working, and playing in the area for more than four decades thanks to features like "100 Very Best Restaurants," "Top Doctors," and "Great Places to Live." The magazine is read each month by more than 400,000 people, who spend an average of 96 minutes with each issue and save each issue for an average of five months. The Washingtonian, under the guidance of its longtime editor, Jack Limpert, is a five-time National Magazine Award winner for its reporting and writing.
Media Contact:
Gary McNeil
(703) 564-7758
###