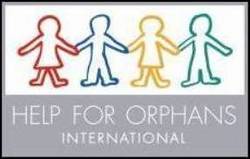 The Real Housewives of New York City.
New York, NY (PRWEB) July 2, 2008
Help for Orphans International (HFOI) is pleased to announce its second annual Summer Benefit in the Hamptons on July 25, 2008. The event will help raise funds to build a vocational school for orphans in Kisii, Kenya.
The new school will give the older orphans in Kisii (who have finished their basic education) the skills needed to create careers or to participate in their villages. They will be taught agriculture, dairy farming, horticulture, art and other skills needed to support themselves, their families and hopefully others, including other orphaned children. The children will also choose from various trades, and will be helped in starting their careers. Not only will they be given a foundation in education and basic living skills, they will also be given a foundation in life.
"Because of the highly effective teacher training program and curriculum that is being applied in these schools, changes in these orphans' lives are being made, and these orphans now have a future," says Sarah Ehrlich , founder of HFOI. "Help for Orphans International wants to give orphans in Kenya the necessities of life and a solid education so that they can do what they please in life."
In order to make this vocational school possible donations to Help for Orphans International are needed. The initial funds are planned to be raised at the upcoming HFOI Hamptons Summer Benefit. The fundraiser will be a cocktail party with a silent art auction where guests can mingle and enjoy cocktails, hors d'oeuvres and stunning sculptures at Nova's Ark Project. Tickets are $150 per person. The fundraiser is being held in Water Mill, a beautiful city in the Hamptons, New York. This fundraiser will be attended by many high-profile socialites and celebrities and will have extensive media coverage. It is one of the biggest Hampton events of the year.
The benefit committee includes Jill Zarin, Bethenny Frankel and Countess Luann de Lesseps from the television show "The Real Housewives of New York City." Also on the benefit committee are Bobby Zarin, Allyson Shapiro, Sara Herbert-Galloway, Dr. and Mrs. Gerry Curatola, Amelia Doggwiler, Gracean and Jerry DeCrosta, Tundra Wolf and HFOI founder Sarah Ehrlich.
"Help for Orphans International has a cause that everyone from every walk of life should support and be a part of," Ehrlich says. "If you are unable to make it to this fundraiser, there are other ways you can help. You can have a fundraiser of your own or simply sponsor just one orphan for only $30 a month. This $30 will provide for shelter, clothing, food and education. Your donation goes directly to the children with minimal administrative fees. This fact alone sets Help for Orphans International aside from other charities including the much larger ones."
Ehrlich continues, "It is time for a change in Kenya, and a little bit of help can go a long way in giving an orphaned child a future. As I am sure you know, helping others is the greatest joy in life."
The media sponsor for this event is Hamptons.com. To make a donation online, visit http://www.helpfororphans.org . To purchase tickets to the benefit, visit http://www.hamptonsbenefit.com .
About Help for Orphans International
Help for Orphans International (HFOI), founded in (2004) by Sarah Ehrlich (http://www.sarahehrlich.com), is non-profit organization that provides superior education facilities and materials for orphans around the world. HFOI gives orphans the means to create better lives for themselves by giving them an education and empowering them to succeed in whatever endeavor they choose. HFOI provides orphans with food, clean water, clothes, medicine, educational materials and teacher training. The organization has assisted orphanages in Kenya, Uganda, India and South America.
To book an interview with Sarah Ehrlich and Jill Zarin, please e-mail helpfororphans @ mac.com or call 917-628-1858. For more information about Help for Orphans International or the upcoming event, please contact Carla Miller, 917-232-6477, carlamaria56 @ hotmail.com, http://www.helpfororphans.org.
# # #