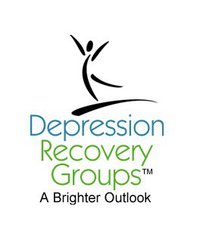 Over the past few years, depression sufferers have flocked to the internet to look for information and encouragement...
Agoura Hills, CA (PRWEB) March 23, 2012
The World Health Organization predicts that depression will be the second largest disease burden in the world by 2020. Depression Recovery Groups (DRG), a pioneer in offering live peer support and self-help information via web conference-based meetings, aims to thwart this trend by providing an innovative and effective treatment option that is affordable, effective and quickly accessible for anyone with a computer and a telephone.
Since November of 2009, DRG has helped over 2,000 individuals connect with other depression sufferers and learn what they could do to recover and remain well. In DRG meetings participants can see their group leader via a live video feed and they can talk with the group via telephone or VOIP. The first meeting is free, and each subsequent session is $7.99, which can be paid online via credit card.
Over the past few years, depression sufferers have flocked to the internet to look for information and encouragement to deal with the life-crippling effects of major depressive disorder and bipolar disorder. Before DRG was launched, internet-based depression support was mainly provided via chat rooms and forums – both with greatly varying quality and effectiveness. DRG offers meetings led by certified peer specialists, many of whom also have advanced training in the behavioral sciences. These caring and knowledgeable individuals provide invaluable self-help information and facilitate encouraging discussions.
In a 2011 study conducted by the University of Michigan department of Psychiatry comparing peer support vs. usual care for depression involving 869 participants, "peer support interventions were superior to usual care in reducing depressive symptoms."* Usual care which includes one-on-one treatment with a therapist in an office setting, and also often includes a patient taking prescribed medications. Additionally, when peer support was compared to CBT (Cognitive Behavioral Therapy), "there was no statistically significant difference between group CBT and peer interventions."*
DRG makes depression support groups available from the privacy of a person's home. Since one of the symptoms of depression is isolation and there are stigma issues around this problem, DRG's groundbreaking delivery process is highly desirable.
DRG founder, Vincent F. Caimano, an organizational psychologist and successful management consultant, started the web-based peer-to-peer counseling service after recovering from a life-long experience with depression. "I had always done the right thing when I had a bout of depression but I kept relapsing every few years. When I finally got tired of that I became a student of depression treatment. In 2004 I started a group to better help myself and others. I learned that there were many other individuals like me who needed something more than conventional treatment to get well. It inspired me to find a way to encourage and inform others on a much larger scale. DRG is the result of the passion I have developed to do something about this insidious problem."
For further information about DRG visit their website: http://www.depressionrecoverygroups.com.
(*Pfeiffer, P.N., Heisler, M, Piette, J D., Rogers, M A.M., and Valenstein, M. "Efficacy of Peer Support Interventions for Depression: A Meta-analysis." General Hospital Psychiatry 33.1 (2011): 29-36.)