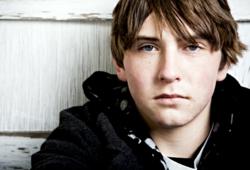 Helping troubled teens requires positive relationships. Parents must recognize the key relationships necessary to build a teen, and help with positive reinforcements in relationships.
Saint George, UT (PRWEB) September 20, 2012
Helping Troubled Teens | Positive Relationship Building Tips
Eagle Ranch Academy has graciously provided parents with a set of positive relationship building tips for relationships involving their teen and their involvement in a residential treatment center. These relationship building tips cover a teen's relationship with themselves, with their parents, and with their staff at a residential treatment center. It also covers tips on relationships with the parents and the staff accountable for the teen.
These tips were taken from a man named Stephen G. Biddulph, M. A., who says these relationships are the four that will ultimately determine the success of the teen in their treatment center. With these relationships in tact, the teen has a higher probability of success and a positive life outcome from being in a school devoted to helping troubled teens.
Even though parents are not present at the schools, it is still important to be involved and show support for the teen and everything that they are doing. Making sure that they are being taken care of and treated well. Making sure the teen is well centered is key for the development of healthy relationships. Eagle Ranch Academy provides many tools and resources to understand how to help teens and what to do in certain situations when relationships are struggling to be positive.
Helping troubled teens is what Eagle Ranch Academy is all about, seeing teens start from the bottom, and build to the top, leaving no one behind. Each teen is different, and Eagle Ranch knows that every teen has potential, even if they are at a very low point in life. This is the time when they know just what to do. Visit the site and learn more about how to help troubled teens.