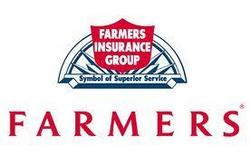 We were able to exceed our contribution from last year.
Caledonia, MI (Vocus) September 24, 2010
Farmers Insurance Group of Companies® Grand Rapids HelpPoint operations has recently finished a drive to help area school children receive a new pair of shoes to start the school year.
The Grand Rapids organization In The Image provided over 5,000 pair of new shoes to area children, but the organization needed new socks for the children to fit them with their new shoes. HelpPoint stepped up and contributed over 1,500 pair of socks, and many employees volunteered to assist with fitting the children with their new shoes.
"I'm proud of how our employees enthusiastically supported this worthy event," said HelpPoint Customer Service Staff Manager Ellen Miller. "We were able to exceed our contribution from last year."
This is the second year HelpPoint has supported this event.
In The Image is a Grand Rapids based non-profit organization that links gently used clothing, housewares, furniture and appliances with families in need in a manner that enhances dignity, embraces choice, encourages participation and builds a community of diversity.
Farmers Group, Inc. is a wholly owned subsidiary of Zurich Financial Services, an insurance-based financial services provider with a global network of subsidiaries and offices in North America and Europe as well as in Asia Pacific, Latin America and other markets. Farmers(R) is the nation's third-largest Personal Lines Property & Casualty insurance group. Property and casualty products are underwritten and issued by the Farmers Exchanges and their subsidiaries, which Farmers Group, Inc. manages but does not own. Headquartered in Los Angeles, Farmers insurers provide Homeowners, Auto, Business, Life insurance and financial services to more than 10 million households. For more information about Farmers, visit our Web site at http://www.farmers.com.
###