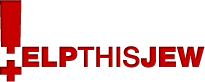 From single parents needing winter coats for their kids, to war veterans in need of a new wheel chair, our concept of "Granular Giving" means you can choose the individual whose need or background resonates most with you.
New York, NY (PRWEB) November 07, 2012
When it comes to charitable giving, donors—on all levels are becoming "consumer-like" in terms of looking for charities that deliver "maximum value".
That's "maximum value" as in looking for ways to make sure that the bulk (if not all) of every dollar donated ends up in the hands of the people needing it—vs. sharing it with organizational infrastructures, 'development" groups, etc.
Though just because people may have less to give that doesn't diminish their desire to give—they just want to make sure their charitable contributions are working as hard at the 401K's, stock portfolios, etc.
This realization was half the inspiration behind the launch of "Help This Jew"—the new website that's a fusion of best in breed crowdfunding sites like Kickstarter and microgiving –related sites like CauseVox & Fundly.
The other half was a bit more personal as it involved neighbors of the site's founder Jay Meyer. "Like most ethnic communities, living in a Jewish community takes on an "extended family" type feel—a place "where everybody knows your name". Meyer's voice took on a bit more serious tone as he continued "Though what they don't always know is what's going on inside your home. Hundreds of individuals and families who are blindsided by an unexpected expense that creates a financial obligation they just can't meet. Sometimes it's medical—as in a change in a healthplan's coverage that has you paying for drugs that until now were covered, other times its personal as in needing to cover the cost of clothes for a wedding. While the amount isn't major, the economy has created thousands of families that live week to week and paycheck to paycheck, for these families any unexpected expense is a major one."
Meyer's answer was to take action. "I realized the situation most of these people are in is too "small" to get them on the radars of the major organizations. That's not to say groups like the UJA, The Federation, The JDC, The ADL and others don't care…they most definitely do and their decades long track records prove it. But their focus is usually in broad scope/higher profile projects that at some point may or may not trickle down to the actual individual. Though while that's going on more and more families are left scrambling as they're unable to wait or lack the ability to make their way through the layers involved when dealing with institutional giving.
Fact is, if you're looking for help with renovating a community center or synagogue or need resources to launch a senior center or childcare facility, these organizations define the standard of "the industry". But what if you're needing something more 'one on one', or your needs are more immediate or short term? I'm not saying these groups are too big to be bothered, I'm just saying that their infrastructure is about the "greater good"—which is critical as it helps ensure the survival of our people. We're about helping people survive the next week, or month secure in the knowledge that the crisis that brought them to us was averted.
What makes the HELP THIS JEW model particularly compelling to today's "value donor" (think value investor with a big heart) is the fact donors don't simply know where their money is going they can actually choose it as well
"From single parents needing winter coats for their kids, to war veterans in need of a new wheel chair, our concept of "Granular Giving" means you can choose the individual whose need or background resonates most with you. Additionally, because the site (which was privately funded) "does all the work", overhead is essentially eliminated so all the monies that come in go out. In short it's the opposite of 99% of organizational giving" Meyer pointed out.
Aside from the "targeted aspect", Meyer found that adapting another page from the Kickstarter playbook helped as well. The bulk of today's donors don't just want to know where their monies are going—they also want to know that there is a realistic goal in sight. That's why they may shy away from year long fundraising campaigns for multi million dollar community centers and focus their resources on individuals/causes with more realistic (read attainable) goals. HELP THIS JEW works for the same reason Kickstarter does, because donors know up front what's needed so they can make intelligent, informed commitments"
Meyer also pointed out that despite the $1000 cap put on requests, all recipients were extensively 'vetted" by rabbis or clergy before being posted on the site. "HELP THIS JEW is essentially a public trust--people are trusting us to make sure their money does the good they're envisioning. While it's easy to say "It's only a $1000 dollars (at most), having "rabbinic supervision" tells donors—our commitment to "going granular" is as strong as yours is.
While HELP THIS JEW—like Meyer is based in Brooklyn it's already received requests from throughout the US & Canada as well as the UK, additionally queries have come from all branches of Judaism—not just the Orthodox world HELP THIS JEW is based in.
"We were recently invited to present our concept at an event that targeted Jews from more 'secular" backgrounds. Unlike other 'ortho-centric' entities like the recent Siyum Hashas at the Met Life arena—an event that while amazing, was still a bit polarizing in terms of acceptance "outside the orthodox core", the HELP THIS JEW concept clearly resonated across the board with attendees. By the second day people had stopped asking if it was ok to provide 'approvals" from female rabbis" Meyer said smilingly.
"At HELP THIS JEW our name says it all. If you meet our rather simple requirements we'll help you, it's that simple. Nothing would make us happier than being no longer needed because larger entities have begun allocating their resources in the same one on one manner that we are." Concluded Meyer
ABOUT HELP THIS JEW: Help This Jew (http://www.HelpThisJew.com)was founded & funded by individuals who realized that while most people inherently want to help, the "new normal" dictates the need for a better understanding of how contributions will actually effect change for the recipient. This more direct linkage between donor & recipient is called "Granular Giving" because it works with local lay leaders & rabbis (who must vet any potential recipient) to provide an unprecedented level of 'granularity" (detail) as well as accountability. Help This Jew is a certified Non-Profit and not affiliated with any other organization. For more information please contact: Head Helper: Jay Mayer, ymayer (at) helpthisjew (dot) com, Associate Head Helper, Hadas Benyacov, hadas (at) helpthisjew (dot) com or Sam Ash via notthemusicstore (at) gmail (dot) com