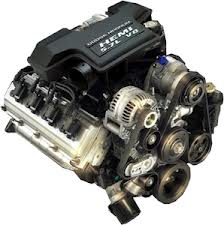 This new sale is expected to help buyers of motors lower replacement costs and avoid buying from a dealership at a higher price.
San Antonio, Texas (PRWEB) February 22, 2013
The Hemi engine was originally created in the 1960s and was reintroduced in the 2000s by Chrysler. Project car builders often search for an easy way to purchase this motor when constructing or upgrading a classic vehicle. CrateEnginesforSale.com company has added the Hemi crate motor for online sale at a discount price. This new sale is expected to help buyers of motors lower replacement costs and avoid buying from a dealership at a higher price. More information can be found online by visiting http://www.crateenginesforsale.com/dodge.
The V8 size has become a standard for performance and power in the Chrysler division. The 7.0 size of the Hemi 426 and the 5.7 size of the latest edition provides the unrivaled longevity that Chrysler vehicle owners and builders often search for through retailers.
The new additions to the inventory of crate engines online is helping to provide more resources for buyers searching for larger engine types. The price reductions are one way that this company is helping provide more buying options for cost effective engine replacements.
Engineering and testing are two procedures most customers never see before purchase is complete. Not every retailer has the manpower to supply OEM testing procedures or evaluations. Innovations added by the CrateEnginesforSale.com company have made it possible for testing to be part of the sale process for customers. The new tests are helping ease the minds of buyers purchasing an unseen crate engine online. The tests are able to measure calibration, horsepower and ensure that leaks or other problems are found. The new builds created provide drop-in ready motors to the public.
Aside from the new additions to the Chrysler inventory, motors from General Motors have been added to the company warehouse for consumer sale. Engines from Oldsmobile and Pontiac are now included in the company inventory.
These motors go through the same testing and evaluation that the remaining company inventory goes through before sale. The news release for the addition of these secondary motors can be located on the Internet at http://www.seattlepi.com/business/press-releases/article/Oldsmobile-Crate-Engines-Now-Built-for-Car-Owners-4270336.php.
About Crate Engines for Sale
The Crate Engines for Sale company custom builds classic and current motors from major automakers. This company relies on its investments in technology and mechanics to supply the public with genuine replacement engines. Price reductions are often applied to the inventory in one additional effort to reduce engine costs. The Crate Engines for Sale company attaches its 36-month warranty coverage to help owners of vehicles and installation companies get the value that is expected in an OEM crate motor. Same day shipping and frequent website updates are provided by this company for customer benefit.